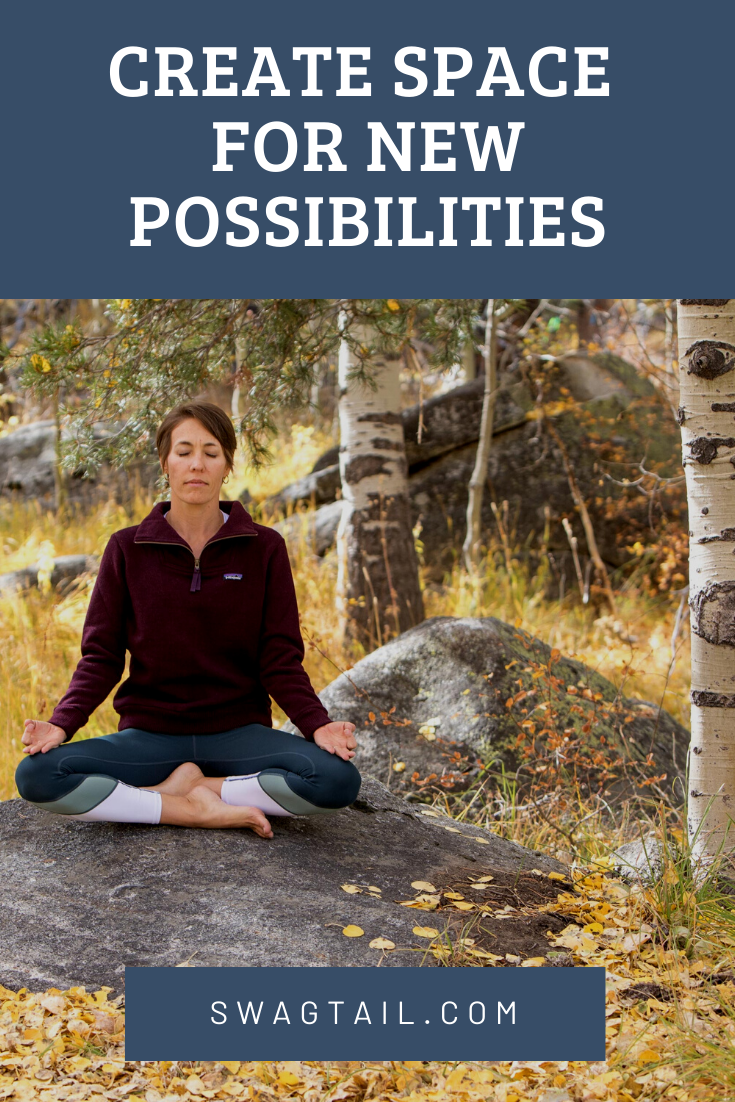 As yogis, you have incredible tools to find inner balance. Yet you're human and life can sometimes seem overwhelming. You can spread yourself too thin and feel you don't have enough time or energy to accomplish what you want and need in life. Instead of pushing harder, try doing less. When you create space in your life to be still and hear the wisdom of your inner being, you can relax into the present moment. You accept and trust yourself more strongly. And, you prepare yourself to receive the wonderful possibilities just waiting on your doorstep.
On Wednesday, I told Steve I was going to change the topic of this week's blog post from that of appreciation to the importance of creating space for new possibilities in life.
He looked me in the eyes and compassionately started laughing.
Before he could even say a word, I said, "I know! I know!! These are the very words I need to hear right now in my life. This is a concept I understand at the core of my being. And it amazes me that I can still forget to schedule less, delegate tasks, and take some time just to daydream about my future."
After our brief conversation, I went downstairs to take a shower. This is a place I can be alone with my thoughts. As every bead of hot water poured from the rain shower head and over my body, I could feel the stress wash away.
Showers help me create space to just be.
They totally give me this sense of peace. Perhaps that's why I often take a few showers a day. I really love the water. Plus, in this freedom from any other responsibilities, new thoughts easily flow to me.
On this particular occasion, I felt inspired to write a love letter to myself. It's as though my inner being was calling out for me to let my heart speak to my head. And while this is often different than the business-related posts on this blog, I felt called to share it with you here.
For one huge mission behind Swagtail is to give you the confidence and tools to run a thriving yoga business–one that operates with balance, logic, and a deep trust in the spiritual nature of all things. So, if you find yourself overwhelmed, uncertain, or just needing a moment to relax, allow these words of wisdom to soothe your soul (like they did mine).
Photo Credit: Indigo Photography
A LOVE LETTER TO YOU
Hey you!
It's your higher self here. It's been really fun to watch you lately! You've got so many great, creative projects in the works. I can see the love you have for your family and the time you take to support them each week. You care for your home and take the daily steps to keep your living space clean… well, usually.
by the stacks of papers by your desks and the stack of dishes to be hand-washed in the sink, it appears you've got too much going on.
Your schedule is full and your mind is too.
I do appreciate that you take time to be with me in the mornings when you meditate and in those quiet times you spend on your yoga mat. And I wanted to take an extra moment here to let you know how loved you are!
TRUST YOU ARE SUPPORTED
These past few months have been full of so many changes. Big changes and small changes alike! So many that it seems your skull might spin right off the axis of your spine.
I know that some of these changes have unearthed some inner disappointment. You always have high expectations for yourself and it can be frustrating when things don't pan out as you'd like.
And those same elevated standards you hold for yourself you often expect of others. This, too, can lead to heartache. It may even feel that your ability to trust yourself and trust others has been eroded by these experiences.
I write this note to you as a reminder that any mistakes you perceive about yourself have not diminished your true nature. You are a powerful being. You are constantly connected to the infinite source of power that extends beyond time and space.
I, and a whole host of other invisible beings are here—always—ready to support you in any way you need it. As you hear these words, take them to heart. They can help you trust yourself even more, and let go of the tight grip you have on the physical challenges at hand.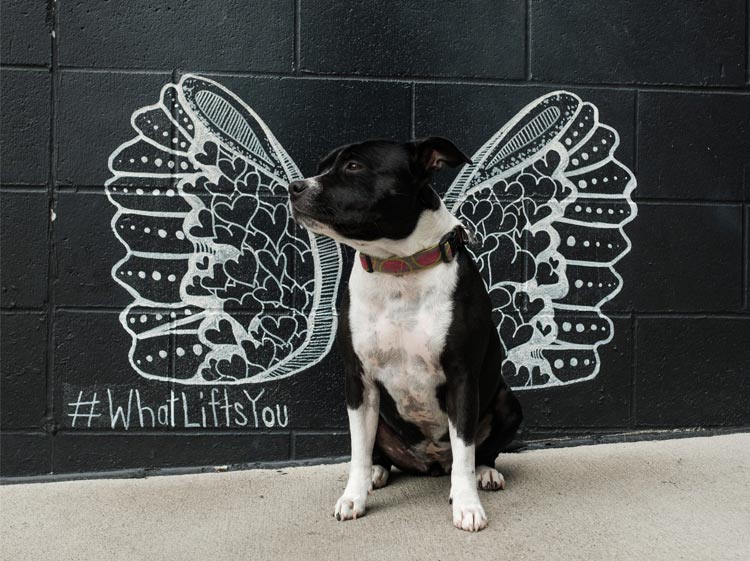 Photo Credit: Jay Farrell Photography
BALANCE IS JUST ONE CHOICE AWAY
The best way to let go of your perceived need to control people and circumstances right now? Play more! Get outside more! Discover more balance in your time between work, fun, relationships, and spiritual practices! I know these words come as a relief to you, for you know this at the core of your being. The busy-ness of work has caused your schedule to become lopsided. This imbalance has decreased your energy and inevitably created the illusion that there isn't enough time in the day to get everything done.
You know very well that you can't experience the abundance you seek while living with this lack mentality.
To restore balance to your spirit, carve out some time for you. Do the things that bring you joy. Use clear communication to tell others around you what you need, even if they can't understand you fully.
I'm here to help remove your burden. I'm here to uplift your dreams. Just call on me anytime!
YOU ARE PERFECT AS YOU ARE
Sometimes you simply forget that the event around you are unfolding in perfect time. And you fail to recall that you are a perfect being, just as you are. Don't be so hard on yourself. Give yourself a break.
Step back and see yourself through my eyes. You're amazing. You're creative and powerful and funny and smart. Your smile lights up a room and you bring so much joy and inspiration to the lives of others.
You don't need to change right now or do anything different to know your perfection. Simply shake off the judgment-dust and let your inner light shine.
Take a moment right now and put your hands on your heart. Feel the spark of life and love flowing through you. This is the beating heart of the Divine. It's within you always.
And when you create space in your daily routine, you can tap back into this Divinity at any moment.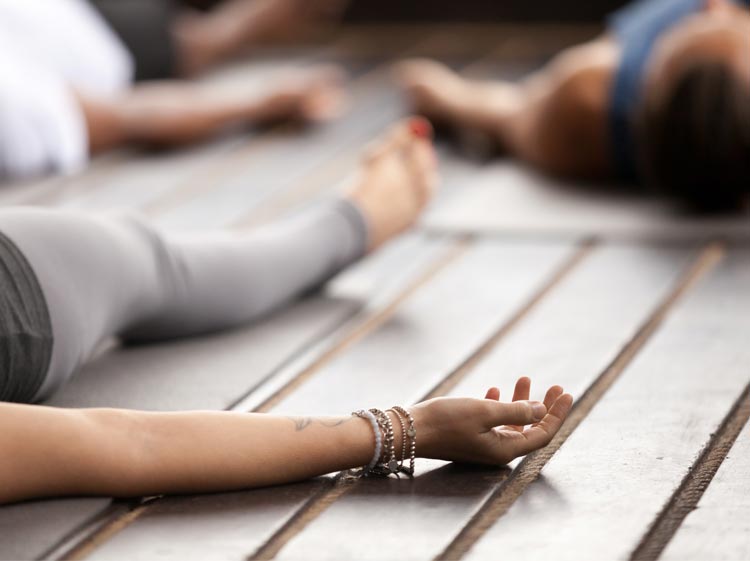 Photo Credit: Fizkes
CREATE SPACE TO REMEMBER ALL OF THIS
I know your tendency is to get new information and want to do something with it. You thrive on new ideas and exploring how they work in actual terms. But, in this case, my recommendation to you is to do less. Take items off of your to-do list. Delegate them to someone else.
Carve out some "nothing time" on your calendar. You'll have incredible freedom to think and focus in new ways when the other responsibilities are off of your plate. And without the need to rush or hurry life along, you can bask in the miracle of life around you.
Watch the birds. Listen to the wind rustling through the thousands of pine trees outside of your house. Savor some hot tea in the middle of the afternoon, simply because you can.
As you create this space in your life, you'll become aware of new possibilities. You will be able to receive the numerous gifts I already have lined up for you! Best of all, you'll feel with your heart what you know with your head—that you are deeply worthy of the best that love and life have to offer.
These words pale in comparison to the flood of appreciation I feel for you every minute of every day!
I love you always!
Your biggest fan!
PUTTING IT TOGETHER
Yes, even yogis can get caught up in the fast pace of life. This post is a love letter reminding you to slow down, appreciate yourself, and create space to receive the amazing opportunities that are available to you right now!
Take Action Now:
Download this love letter and read it to your class. I bet your students, too, can get overwhelmed or tired at times.
Watch our video to create space in your life with this home pranayama practice.
Schedule some alone time this week to be still and hear the subtle wisdom of your own inner being! Then enjoy the insights that arise from the space you created for yourself.