START STRONG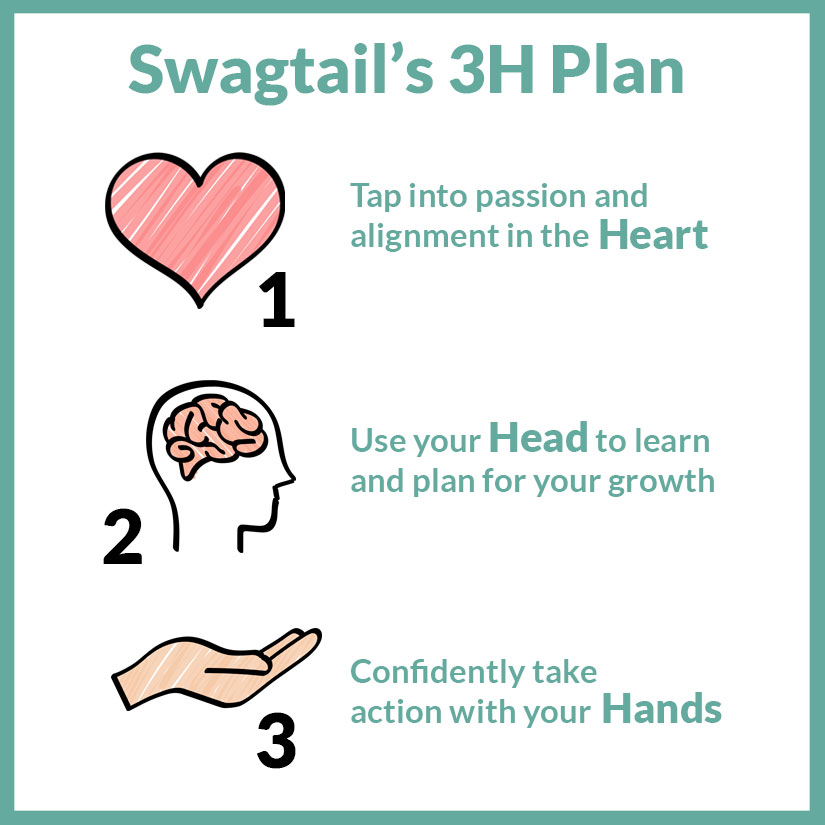 While you might be a new yoga teacher, it doesn't mean you have to struggle to gain traction in the yoga industry. You just have to be smart about how you begin and deliberate in the steps you take to move forward.
That's where STEP 2 of the Swagtail 3H Plan comes into play.
STEP 2 = USE YOUR HEAD
You're an intelligent being, and you want to use your powerful brain to learn the ins-and-outs of being a yoga professional. Learning on purpose now will also help you develop great systems for your yoga business starting now. This will prevent information overload, distractions, or indecision moving forward.
Start learning now with our best resources below:
RESOURCES FOR NEW YOGA TEACHERS
There are 3 essential skill sets needed to build a strong yoga business from the ground-up. The first of these is teaching skills. Here are some great articles to gain confidence in your ability to lead group classes and work with private clients.
There are also leadership and business skills to start developing as well. Start with these articles:
You also want to utilize your ability to think and dream for your yoga future. This is the time you take to innovate. You can do this via meditation. It's also how you craft a clear message to reach your ideal students.
STEP 3: TAKE ACTION WITH YOUR HANDS
With your heart and head on board, it's time to take action with your hands. As a new yoga teacher, this means teaching. Yep! Get right out there and share your skills with your students. Put your passion and knowledge into practice, for this really is the best way to learn!
And if you want more support from us here at Swagtail, check out our Launch your Yoga Business online course. It's a 60-day road map to refine your ideas, set up a solid business foundation, and launch successfully. We also have our live monthly training via the Yoga Business Academy. Consider this a great way to stay accountable and on-target as you move forward–all within a supportive community who has your best interest at heart!