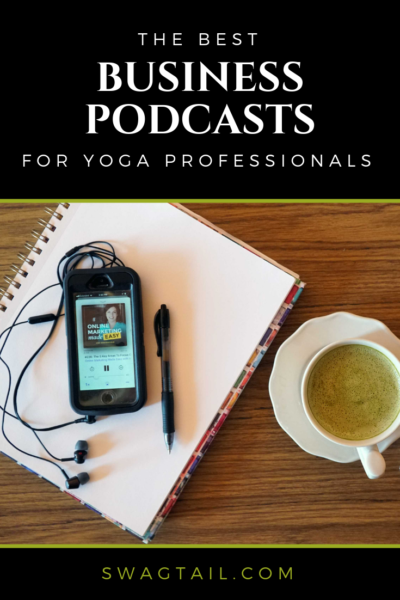 The podcast market is booming, with about 350 new podcasts available today in a wide variety of topics. Since you want to grow your yoga business, I've put together a list of the best business podcasts for yoga professionals. Each host is engaging and enthusiastic. Plus, they provide step-by-step actions you can take to implement them for your own success.
Over the past two months, we've been remodeling our entire downstairs due to a shower lead found late spring. The office and bedroom only switched from wallpaper to paint. Yet, the bathroom underwent a complete gut and renovation. Since Steve and I like projects (as well as saving money), we did quite a bit of the work ourselves.
This meant that many hours that many hours normally spent writing or practicing yoga were traded for time on a ladder instead. To make the dull drum tasks of peeling wallpaper and painting more tolerable, I'd listen to podcasts while I worked. This started as a hobby to pass the time, but then I got so captivated by the incredible content that I began listening every day.
Now walks with the dog, early morning matcha lattes, and long car rides are accompanied by these amazing shows! I know you'll enjoy listening just as much as I do!
BENEFITS OF LISTENING TO PODCASTS
Over the past five years, the number of podcasts available and the quality of information provided online has skyrocketed. Here are just a few of the reasons I find them valuable in growing your business:
Cost-effective. Instead of spending hundreds or thousands of dollars a year on business seminars, you get incredible content free on your phone or computer!
Up-to-date. You get the latest information presented to you in a weekly format. This allows you to stay on top of trends and put new ideas into play immediately for your business.
Time-effective. You get all of this information in 30-60 minute segments. This allows you to make the most of your time driving around town (or any other time you want hands-free learning). Plus, when you subscribe, you'll receive a notification right to your email. You don't even have to waste time searching for the latest shows.
Choose your speed. You are entirely in control of your learning pace by deciding which shows you want to hear and how often you want to tune in to them.
As a yogi, you are often driving from location to location, from client to client. This time could be well used by tuning in to these great tidbits of wisdom.
Why no yoga podcast recommendations?
First off, there are very few yoga business podcasts out there today. In fact, many have gone months or years without a recent show, and the ones that do exist, lack the professionalism and high-quality content like the shows I mention below.
In fact, I find that listening outside of your niche can broaden your perspective. When you listen to leading-edge entrepreneurs in other areas of business, you can apply their same tactics easily in your yoga business, too. That's why I really think these are some of the best business podcasts for yoga professionals!
SMART PASSIVE INCOME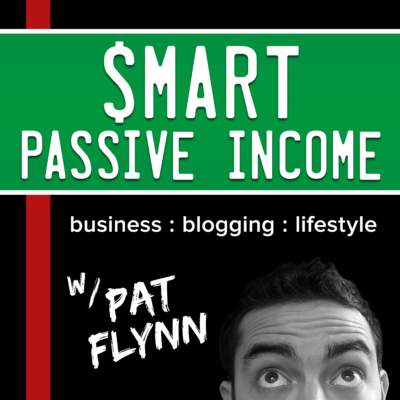 The Smart Passive Income motto is to "make more money, save more time, and help more people, too!" The host, Pat Flynn, has a rich history in online business start-ups and his passion for the subject pours through into each interview, each podcast, and each blog post! While there are certain elements of trading time for money in parts of the yoga world, there are other ways you can utilize the internet to maximize your impact.
What I love most is is Pat shares realistic ways to automate aspects of your business so that you can have more cash flow (especially at those times when you're not at the studio or with a client).
Topics covered on his podcast range from How to form Atomic Business Habits to Building a Personal Brand to How to Make Money with your Skills. There are show notes that accompany each podcast, so you won't miss out on any information if you listen to his podcast while out and about town. You've just got to check out this incredible resource for your yoga business!
MARKETING MADE EASY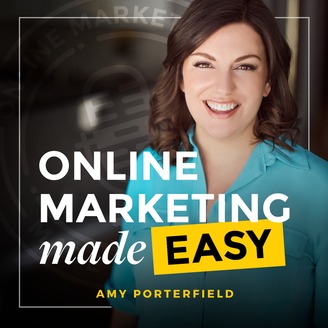 Amy Porterfield, the host of the Marketing Made Easy podcast, is a warm, welcoming voice of wisdom in the marketing space. She is relatable, funny, and extremely personable! In her weekly podcast, she tackles numerous aspects of marketing in a simple, tangible way. Some great topics include:
Amy provides practical steps for you to take those ideas and put them into action in your business. Don't get FOMO if you are just not tuning in to her at episode #235! She's got great cheat sheets on her website to bring the most powerful marketing concepts to life for you right now!
ENTREPRENEURS ON FIRE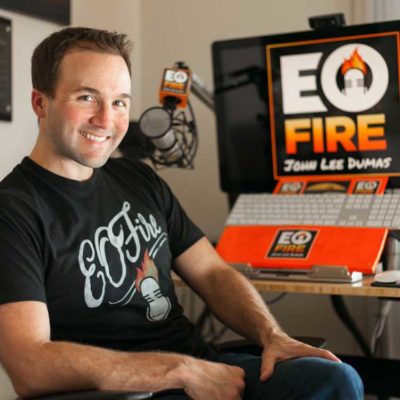 If I could summarize this podcast in one word, it would be PASSION! John Lee Dumas (JLD), founder and voice of Entrepreneurs on Fire, is authentic and inspiring! Through the thousands of interviews with successful business owners, John simplifies the strategies that will get you to live the life of your dreams!
Some fantastic interviews include:
John is truly someone who walks the walk and talks the talk! This is evident by the fact that he places his monthly income reports on the top right corner of his website. Both his numbers and his podcasts will inspire you to success!
BUILDING A STORY BRAND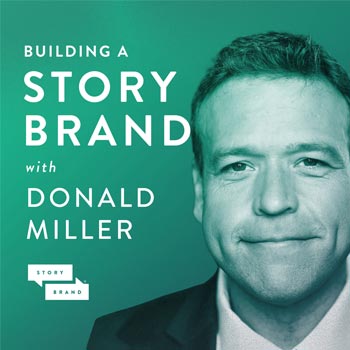 If you want a step-by-step approach to refine your business message, this podcast is for you. Whether you're a great storyteller already, or want to become one, you will learn practical tools to speak with more clarity. And, you'll discover simple ways to bring that story to life on your website, in your emails, and with your face-to-face interactions.
Some of my favorite topics include how to build a brand around your core values, ways to handle tension and be a strong leader, and wield time like a magician! Plus, discover 5 rules to follow that will help you attract loyal customers.
THE AMAZING SELLER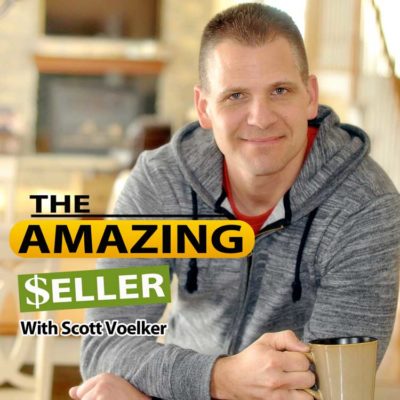 If you're a studio owner or yoga product creator, this podcast is definitely for you! I actually found Scott Voelker when he was interviewed on the Smart Passive Income Podcast a while back. Scott 's a family man with a great heart and enthusiastic drive to succeed. He originally started The Amazing Seller podcast to help private labels sell products on Amazon. Yet, his show focuses on far more than fantastic tips to get more sales via that online, prime-enticing, mail-to-my-door-the-next-day beast.
Scott covers valuable topics that range from Preparing the Foundation for your Business (THE PACE model) to How to Audit your Business. The coolest part is that logistical (and often boring) aspects of running a yoga business are easy to understand in this format! And, you can glean so many ideas from experts around the world who have mastered elements of selling with integrity.
PUTTING IT TOGETHER
These are just a few of the best business podcasts for yoga professionals out there on the market today. Cumulatively, there are thousands upon thousands of hours of content you could potentially use to reach your goals. Instead of getting overwhelmed, we recommend the following:
Start with one simple step: Pick one podcast to listen to this week. Check out the show website, and pick a topic that sounds interesting to you (or select an episode we recommend above). Then, set aside 15-30 minutes after you hear the show to transfer those ideas into your yoga business.
Build Slowly. Try this for a few weeks until you find a voice that resonates with you. Then, if you feel inspired, subscribe to that podcast. Don't get sucked in to listen to too many, or try too many new ideas at once. The point is to pace yourself and keep the long run in mind for implementation.
Regardless of your frequency to listen to such amazing shows, the goal is to stay inspired about your yoga business.
Join us next week as we dive into tangible ways to enhance verbal cueing as an instructor and how to increase focus with passive meditation.