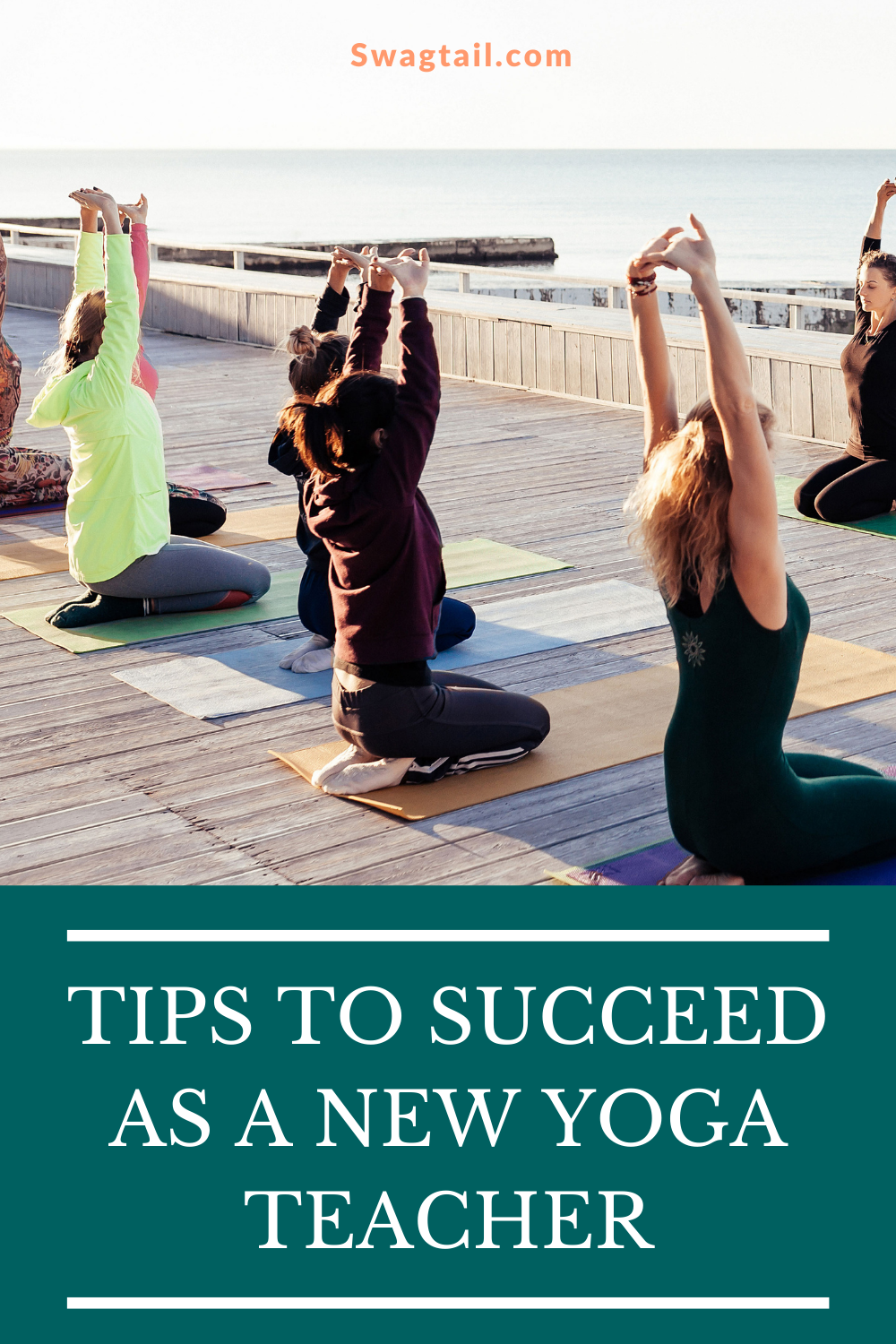 Yoga is an incredible tool to reduce stress, improve focus, and evolve into the best version of yourself. As a yoga teacher, you facilitate these changes in your students. Yet new yoga teachers can compare themselves to others who are further down the path and lose confidence in their skills. Or, they can buy into the overnight success stories that are often celebrated by the media–and wonder why that's not happening to them. This article gives you tips to succeed as a new yoga teacher. And, when implemented, will boost self-trust and help you build a community of loyal followers to support a long-term career in the industry.
When I first started teaching 15 years ago, I didn't have someone in my life to talk straight to me. So I did my best and scored a teaching gig at a local studio just after teacher training. Yet I was frustrated at my small class sizes and the lack of support I felt from the studio owner.
I then applied to an overseas yoga retreat and found myself soon thereafter on an airplane to teach yoga internationally. Only, once I got to my destination, details of the agreements changed and I felt discouraged about my position.
These encounters taught me a lot about myself and the industry. I also know that I might have saved a lot of heartache and unmet expectations if I had someone giving me insight. Or, I could have prepared myself in better ways to shine brighter and know my worthiness from the get-go.
These tips to succeed as a new yoga teacher are those I would want to tell my 20-year old self. They apply to the world I started teaching in years ago, and they're just as valid today's market as well.
Photo Credit: Ginger Kitten
SOME INSIGHTS ABOUT BEING A YOGA TEACHER
What you may not know is that 40% of the Swagtail community graduated from their 200-hour YTT program within the past 3 years and only teaches 1-3 hours per week. That means that many of you work other full time careers, part time gigs, or are simply dipping your toes in the teaching realm.
This is great progress since you are taking your knowledge and skills and putting them into action.
Here's also a bit of tough love.
If you haven't studied kinesiology much prior to your YTT, then it will take time to figure out how the body moves. The minimal amount of anatomy covered in a basic 200-hr yoga teacher training does not really give you the depth of knowledge necessary to safely help lots of people.
It does, however, give you a framework in which to assess a healthy population and move them through a range of yoga postures.
When I went through my YTT, I had just completed my master's degree in sports kinesiology. That means I spent the past 6 years learning the body inside and out. The structured course work for that program included anatomy, physiology, chemistry, biomechanics, applied physiology, geriatric studies, movement studies, and hours of endless sport assessment to see how the body moves.
Likely you don't have that level of training. So here's what I'm going to tell you.
To succeed as a new yoga teacher, you'll need a number of tools in your toolbox. This is especially true if you want to abide by agreements of yoga professionals and keep your students safe, as well as empower them to practice on their own. These tools are the tips I'm going to share below.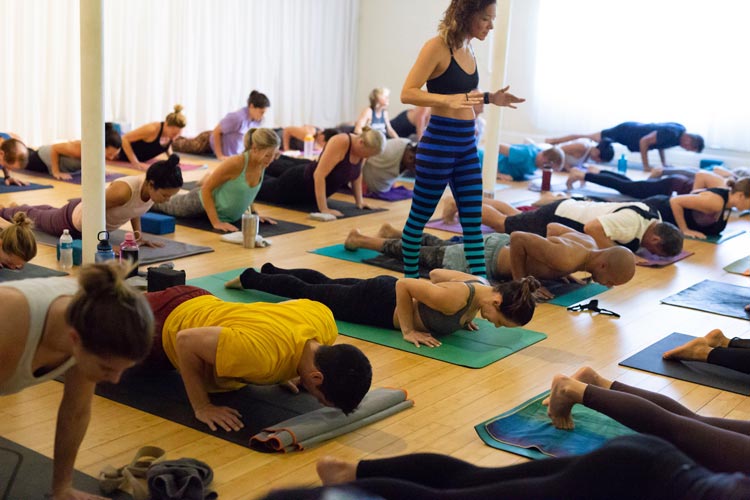 Photo Credit: Bella Prana
TIP #1: KEEP LEARNING ABOUT THE BODY
As I just mentioned, the body is an incredibly complex system. The brief anatomy covered in a basic training just gets you started. That's why in order to succeed as a new yoga teacher, you'll want to keep learning about the body.
Yes, learning is the first step toward mastery.
So, gather books about Yoga Anatomy. Take an online course. Observe yourself and others on the mat and start to connect the dots of information and application. I promise, as you continue to look at this with deliberate eyes, your ability to guide students safely on the mat will improve dramatically.
TIP #2: LOG LOTS OF HOURS ON THE MAT
One of the best ways to learn about the body is to use your own. That's right. Get on your mat. Practice the postures. Use pranayama techniques yourself and watch how they transform your own body and mind. Repetition will ingrain the yogic principles at the energetic level of your being. You'll not just aspire to be a great yoga teacher–you'll be one with every inhale and exhale you take on your mat.
A home practice is one way to do this. However, going to a studio and practicing with others will give you a chance to move yourself AND watch how other people experience the practice. You'll learn a lot about teaching simply by logging lots of hours as a yoga student first. You can take classes on our YouTube Channel now.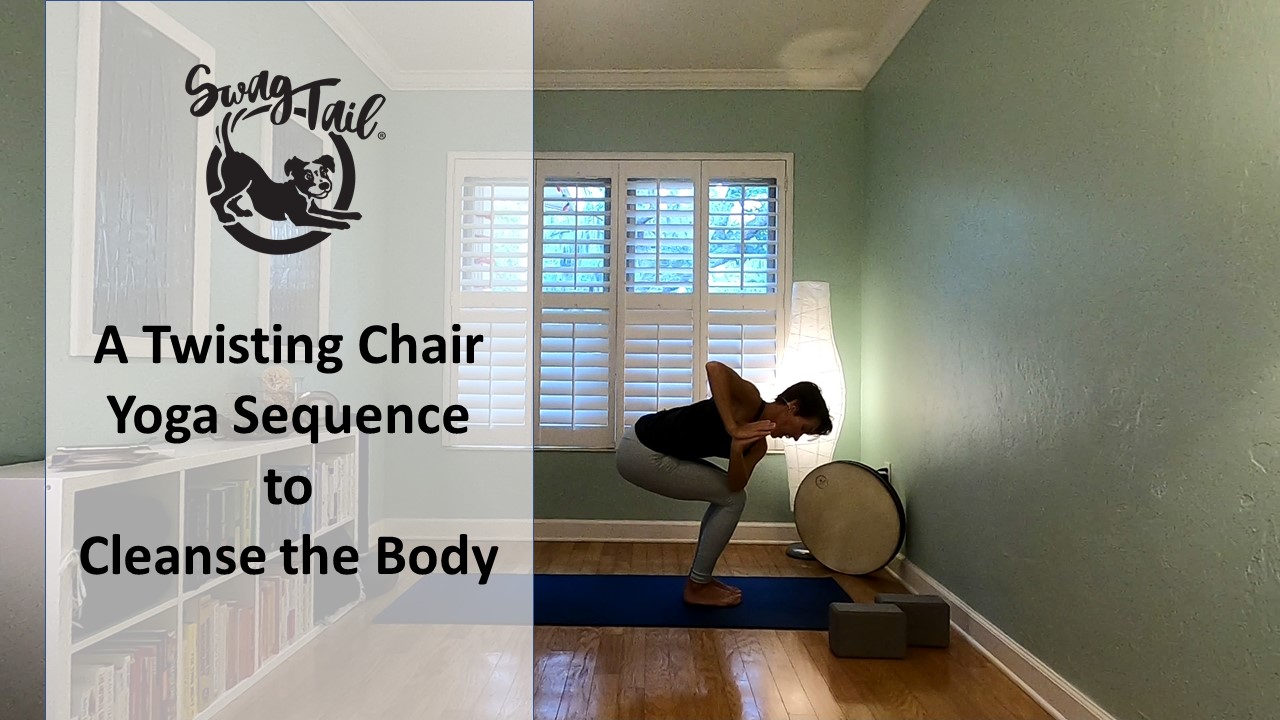 TIP #3: PRACTICE TEACHING
This might sound obvious, but it's hard to get good at a skill you don't practice. The same is true if you want to get into a specific yoga posture. Unless you continually work that pose on the mat–preparing the body for it and actually taking that asana–your potential for achievement is greatly diminished.
So, to get good at the skill of teaching yoga, you want to practice teaching yoga. Deliberate practice is another ingredient to mastery.
Volunteer to teach family and friends. Donate classes at your local church. Get a position as a substitute teacher, or start your own online classes. Whether paid or unpaid, get yourself in front of others and practice, practice, practice!
TIP #4: ELIMINATE COMPARISON
While there are thousands of other YTT graduates entering the industry each year, keep your focus on your own game. Don't worry about what other graduates know or how they choose to teach.. Focus instead on what you want for your life, first! Then, decide how yoga teaching fits into that, and how you're going to make it happen.
Photo Credit: Ember and Earth Photography
TIP #5: ASK FOR WHAT YOU'RE WORTH
Your classes might be small as a new yoga teacher. And unless you have a marketing plan (see Tip #7), your student base might grow slowly. Keep in mind that even if you teach at another studio, there is no guarantee the marketing they are doing will drive students to your classes specifically.
This means you'll likely be donating a lot of your time. You might be okay with this, if you intention is only to gain experience. However, you can learn to ask for what you're worth and get paid at the same time you build your skill set.
This ability to give and receive is a lot like breathing.
As a new teacher, you exhale and offer your gifts, wisdom and insight to your students. Students receive with appreciation, because yoga does improve their physical health, mindset, focus, and a whole host of other things.
Then as you inhale, you allow clients to give back to you. This is done in the form of providing revenue to your business–paying for the immense value they gain from working with you. It's your turn on this inhale to receive these gifts (which can result in greater profit, satisfaction, and positive impact you can generate in your community)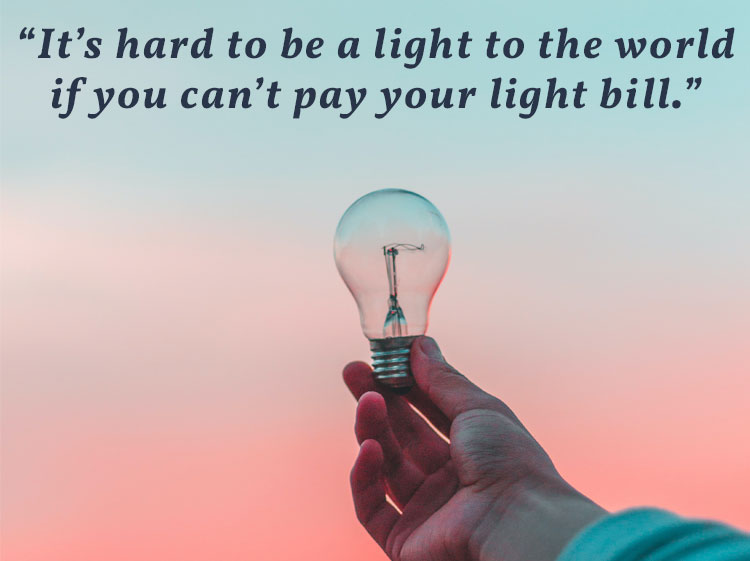 Photo Credit: Diego PH
TIP #6: UTILIZE THE EFFECTIVE WAYS TO TEACH YOGA
There are three basic ways you can teach yoga effectively as a new instructor.
Group Classes
Teaching group classes are a great way to get to know many people and build trust in your community over time. However, you want to have your own marketing strategy in place to drive students to your classes (students that you find and bring to the studio). Just make sure that this doesn't violate your teaching contract at a specific location. Many times once a student becomes a paying customer of the studio, they are the studio's client and there can be a fee or penalty for poaching studio clients for private sessions.
Private Sessions
This can be one of the best ways to build your teaching skills and anatomy knowledge. You give one-on-one attention to each student. Plus, you are forced to look at one body at a time (or just a few). The point is this gives you a very specific way to meet the needs of your clients and understand how yoga affects body, mind, and spirit.
Online Classes
Yes, the virtual age is here and teaching yoga online is a format used by most small and larger yoga businesses today. This can also be via an online course that you create.
Likely you have lots of knowledge in other areas of life. You have unique life experiences and relationships. And your personal story of transformation via yoga can uplift others in similar situations. Basically, you can take your insights, weave them together with yoga into an online course, and uplift those around you.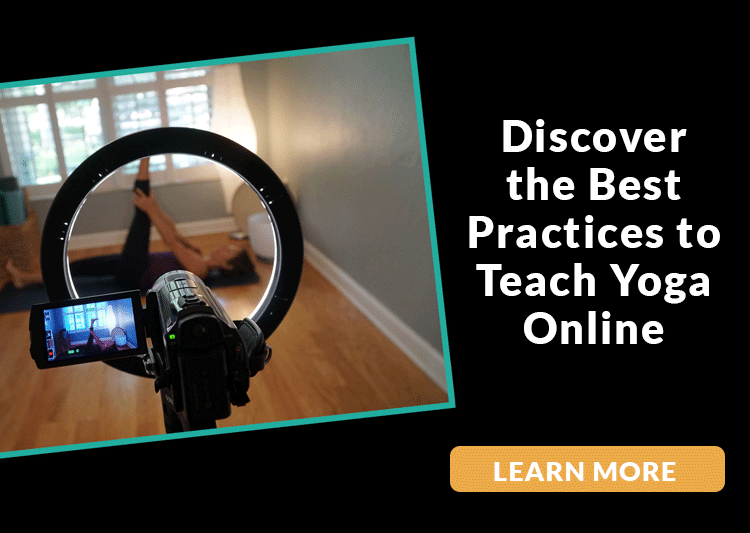 TIP #7: DEVELOP A MARKETING STRATEGY
No matter which format you use to teach yoga, you'll want to have a marketing strategy in place to get new clients and build a loyal community. Elements of a marketing strategy include:
Advertising
Promotion
Publicity
Public Relations
Social Media
Sales
The trick is not to get overwhelmed by looking at the big picture. Succeed as a new yoga teacher by selecting one area to develop first. Then, you can add on as you gain confidence and clarity about your teaching.
TIP #8: ESTABLISH AN ONLINE PRESENCE
An important part of your marketing strategy is visibility. You want potential clients to find you and you want existing customers to stay up-to-date with your teaching. One of the best ways to do this is create a simple website.
A well-designed website can share your vision, bring people together, and skyrocket your sales. The best part is that there are easy platforms you can use to create your own (or build one on a budget). Check out any of these great resources for new and seasoned teachers alike.
TIP #9: GET A MENTOR
About three years into my teaching career, I stumbled into a yoga class in Portland, OR. The class was packed with 50 people and the buzz in the air was palpable. Tiffany Cruikshank was the instructor. And I immediately loved her style, anatomical knowledge, and sequencing approach.
This led me to travel numerous times to Portland from my (then) home in northern California. I basically wanted to soak up as much information from her as possible. And she became my yoga mentor for many years.
I also then wanted to learn more about yoga business. So, I hired a blog coach and took online business courses (to support my previous experience as a project manager).
Learning in a direct way under the supervision of someone further along the path is essential to success as a new yoga teacher. It's even better if you can do so one-on-one with that mentor! We provide direct consulting here at Swagtail if you're interested.
TIP #10: BE RESILIENT
Resilience is my focus for 2021! Resilience is defined as "the capability of a strained body to recover its size and shape after deformation caused especially by compressive stress." It's also "an ability to recover from or adjust easily to misfortune or change."
The challenges you face as a new yoga teacher may be many.
To succeed in the industry, you have to get back up. You may not have all of the answers now, but when you try and fail and try again, you learn so much about yourself.
Don't expect to be a perfect teacher right away. Or give up on the idea of perfectionism altogether and instead focus on being the best you can be in each moment. Stay focused on your dreams. Stick to the plan you created. Be flexible in the process and use resilience to rise again in the face of adversity.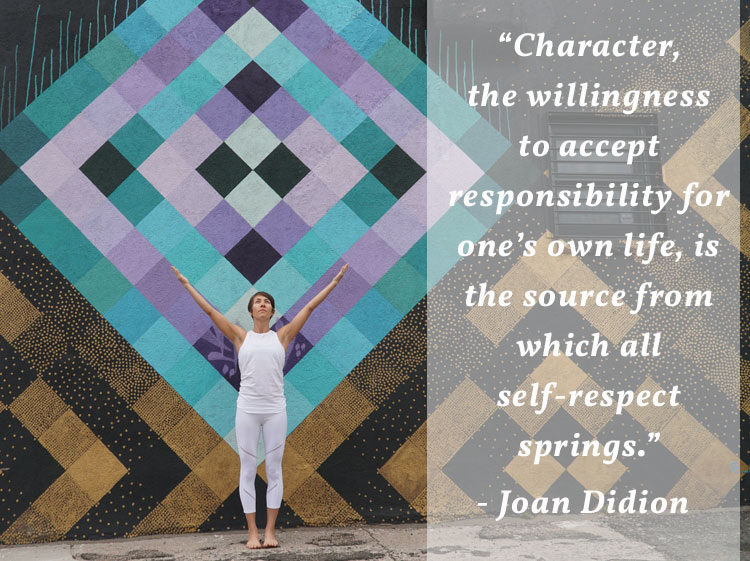 PUTTING IT TOGETHER
The career of a yoga professional can be deeply satisfying as you guide others into a higher quality of life. Yet the industry today seems to be built on quicksand. Many yoga teacher training programs send teachers out into the world with unrealistic expectations and a limited set of tools. That's why I suggest you use these tips to succeed as a new yoga teacher. For when you implement them step-by-step, breath-by-breath, you can evolve into the competent and confident yoga teacher you're designed to be.
Take Action Now:
Select one of the tips above. Then read more about it with the links provided in this article, and pick one action step you can do this week to grow in a deliberate way.
Email me your biggest questions about being a new yoga teacher.
Join me in the Launch your Yoga Business Course to get started in the yoga industry with more confidence and clarity.