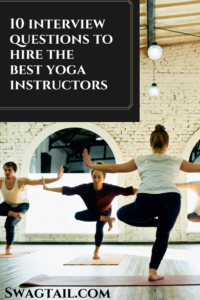 When adding to your yoga team, you want to bring the best on board to enhance the success of your studio. Interviewing potential instructors is the start of this process, and it can be a lot like dating.
Years ago, I had a friend who was dating a really great guy. One sunny day after a few weeks together, she revealed her secret 10-point checklist by which she tested out potential boyfriends. He was flattered to have passed the test with flying colors! Yet, as fast as his ego inflated, it was put back to size when she informed him of his 6 out of 10 score! When asking why he was still given a chance, she responded, "well, you were way further ahead than any of the other guys I've dated!"
While this story involves assessing the attributes of those with whom you want to be intimate, it's important to check out the values and traits of those with whom you want to work, too. Using the 10 questions outlined in this blog, you'll get a clearer picture of potential prospects. And, while they may not score a perfect 10, you'll find those qualified instructors with whom you do want to start a working relationship.
BUILD AN AMAZING TEAM
Opening a yoga studio involves not only building a community of yoga practitioners, but it require the assembly of a great team of teachers, too. In fact, you want to hire the very best teachers so that your studio can grow! After researching this topic, and speaking with numerous studio owners, here are the 10 best interview questions we suggest you ask prospective teachers during an interview.
These questions will generally reflect the education of the potential instructor, as well as give you an insight into the quality of their character. More questions about how they would handle tactical teaching situations, such as dealing with a prenatal or injured student, can come at a later date should all of the other attributes you're looking for in a teacher be present.
Once you get into the interview, these questions can also take on a life of their own. Stay in the natural flow of the conversation, and use these questions only as guidelines. We do offer numerous related questions with each of the top 10 provided here. These allow you to flesh out any particular topic in more detail. And, most of all, have fun in the interviewing process. You'll learn a lot about yourself, and the evolving yoga community, with each new interaction.
QUESTION 1: WHY ARE YOU PASSIONATE ABOUT TEACHING YOGA?
Reason for asking this question:
A clear intention is one of the most powerful tools any individual can possess in order to influence the direction of their circumstances, relationships, and life as a whole. When you discover why someone is interested in teaching yoga, you will understand the intent behind this career choice. You'll also unravel details of their personality. Their answer will shine a light on why they practice yoga, how they want to evolve as a person, where they want to go professionally, and what they want to achieve as a yoga instructor.
If their intentions align with your mission, as well as the vision of your studio, great! Use this new information to decide how you might join forces with this individual to magnify the momentum of your studio moving forward.
More questions on this topic:
At what moment did you decide you wanted to teach yoga?
How has teaching yoga affected your life already?
What's your philosophy about yoga?
Photo Credit: Diane Nicole Photography
QUESTION 2: WHAT ELEMENTS OF YOGA
ARE YOU EXCITED TO TEACH, AND WHY?
It's important to ask this because:
You want people on your team who are passionate! How does the person in front of you reflect this zest in their answer? Notice the look in their eyes and the tone of their voice. Does this teacher recognize that what they are doing is of value, and can you genuinely sense their love for the practice?
While their body language and tonal inflections can reveal their level of passion, their verbal answer tells you how they direct that energy while teaching. You can also glean how this teacher's strengths might fit in where your studio needs support. What else can their unique interests reveal? What style of classes could they add to your schedule, or what workshops might they be able to teach on weekends? They might even be able to add valuable online content for your blog or website, and thus add more value to your yoga community as a whole.
Similar Questions:
How do you weave these elements in to your yoga classes?
How do you bring your strengths to students in new and innovative ways?
What makes your teaching style unique?
QUESTION 3: CAN YOU TELL ME MORE ABOUT YOUR TEACHER TRAINING?
Why you want to know their answer:
The goal of asking this question is to get a clear picture about the style, format, and teaching quality of the training program that was completed. While this information might be on their resume, hearing them describe their training firsthand will reveal more about their strengths, and potential weaknesses, as an teacher. By listening to how they describe this training, you can start to see their perspective on teaching, training, and learning as a whole.
Related Questions:
What style of yoga was the focus of your training?
What ongoing training have you pursued since your original certification?
Why did you originally choose that curriculum?
Are you satisfied with the outcome of your training?
Are you still in touch with the instructors of your initial training program? Why or why not?
QUESTION 4: WHAT QUALITIES DO YOU APPRECIATE MOST ABOUT YOUR CURRENT TEACHER OR MENTOR?
Reasons to ask this question:
First and foremost, you will get immediate feedback about whether or not this teacher has an ongoing mentor. If so, you will understand what qualities they admire about that person, and respect in people that they could potentially be working with at your studio. You'll also discover what qualities they look for in a leader. Perhaps you can discuss how you view leadership at your studio, too, and share some of your personal beliefs about the subject.
Many of the 200-hour graduates leave their training program today without a solid business strategy or ongoing plan in which to continue their education. As you and I both know, the learning doesn't end when you receive that first certification of completion. In most cases, that's just the beginning. If the interviewee does not have a current teacher or mentor in place, then you have the freedom to partner them with one of your senior teachers, or take them under your wing personally (should that be something that is mutually beneficial and desired by both of you).
Finally, this question also gives you a pulse on their overall interest in ongoing learning. You will know if they are committed to bettering themselves, and refining their craft of teaching. Odds are, you want someone who is intrinsically driven toward excellence. If this is not revealed in their answer, or in any of the others that follow, you can decide if this teacher is one who will best reflect the future of your studio.
Questions to go deeper:
How did you find your mentor?
When did you start your study with them?
Do you schedule time to train with them regularly? If so, how often?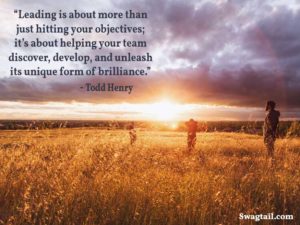 Photo Credit: Jordan McQueen
QUESTION 5: HOW DO YOU INCLUDE YOGA IN YOUR DAILY LIFE NOW?
The reason this is important:
You want to ensure your teachers are living with integrity and consistency. If a teacher has a dedicated personal practice, then they can more authentically encourage their students to have the same.
You can also ask a potential instructor about their daily routine. Why do this? Because the most effective individuals on the planet follow specific steps each day to add meaning, clarity, and value to their lives. In addition, a personal yoga practice can add a buoyant energy to one's life that extends beyond the time spent on the yoga mat. Someone with a healthy body, mind, and spirit can be of great value to your team in the long run.
Related Questions:
Do you have a meditation practice?
If so, what is your favorite way to meditate?
Where do you regularly practice yoga? And, what style?
QUESTION 6: CAN YOU GIVE AN EXAMPLE OF WHEN YOU WERE ABLE TO SHARE AN IDEA, AND THEN HELP MOVE THAT IDEA FORWARD?
Reasons for asking this:
It's important to note here that this sharing of an idea could relate to a company, family, sports team, or the like. Ideally, you are looking for individuals who are independent thinkers and able to contribute to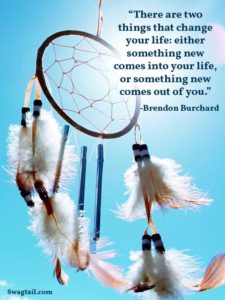 your team of teachers. Someone like this will be able to collaborate with others and keep the studio as efficient as possible.
Secondly, you want people who will remain actively engaged. Research has shown that people are most engaged in an activity when they have ownership in an idea. Thus, if you have a forward-thinking teacher who is willing to share a vision and take actions to reach those goals, your studio can grow with ongoing momentum. And, who knows? You might even learn some new things along the way.
More questions along these lines:
If you become part of our team, what investments are you willing to make to help build this studio?
How much time do you have to commit to our studio?
What talents, other than yoga, might you be able to share with our team/
Can you give an example of how you've been a team player in the past?
Photo Credit: Jaime Handley
QUESTION 7: WHAT PROJECTS HAVE YOU STARTED AND COMPLETED?
This is important because:
Keep in mind that this project could be yoga-related, or from a past-career, or even a household project. You want someone who is self-reliant and can have the power to stay motivated on their own. When you hear their answer about a project they started, and completed, you will know how reliable they can be to get a job done. Many times, yoga teachers go unsupervised at a studio. You want someone who will carry your vision forward, even when no one is watching. It's also beneficial to surround yourself with teachers who are responsible, caring, and focused. The answer to this question will reveal if they possess these traits.
Similar questions:
What people in your life have helped you move forward, and how?
What aspects of working on a project do you love most?
How do you celebrate your accomplishments?
QUESTION 8: CAN YOU GIVE AN EXAMPLE OF A PROJECT THAT YOU STARTED AND IT WENT AWRY? WHAT HAPPENED AND HOW DID YOU RESPOND?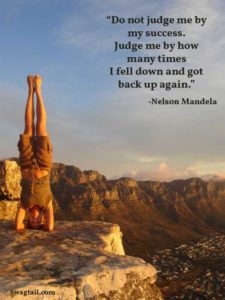 Reason for asking this:
You want to build a team with people who are resilient and have the stability to focus even in the face of adversity. In the answer provided, you will discover if this individual blames others for their difficulties. Or, you'll see that they are able to take responsibility for a downfall. People who really care (about others, their projects, and themselves) and will feel bad when things don't work out, or they let their teammates down. You want people in your studio who will care about the community. You want people that feel bad if they get sick and can't teach their class. You want those who will feel guilty if they ask to take time away, or have to miss an important event that affects the group. The reflection of their honest emotion reveals whether or not they have a strong desire for excellence.
Look for a strong desire for self-improvement in your interviewee, and settle for nothing less. If they have the desire to do better, but not the skill set yet, you can help them. Think of them as moldable clay should you choose to hire them. On the contrary, if their answer reflects their inability to handle stress, pressure, or failure, perhaps they are not ready to be part of your team.
Questions to learn more:
What did you learn from the project that went awry?
How has that learning affected the decisions you make today?
How do you think failure can be used to make us stronger?
QUESTION 9: HOW DO YOU DEVELOP GENUINE CONNECTIONS WITH YOUR STUDENTS?
Why you want to know this answer:
This question allows you to gauge the level of common sense and compassion within an individual. Does this person have the ability to drop their preconceived notions about life in order to meet the needs of a student while teaching? Can they authentically reach out and converse with others? Are the able to empathize with the experiences of those around them? Do they listen to the problem of a student, and be create a practical solution? Can they genuinely hear the needs of their students, and tailor to those needs in class?
For, it's the answers to these kinds of questions that will show you the true characteristics of an individual. The foundation of your studio is about relationships, right? So, find people who can build them in a heartfelt and present way.
Similar Questions:
What do you enjoy most about building new relationships?
What challenges do you have in building them?
In what ways do you demonstrate that you care for, and appreciate others?
How would you define presence?
How are you able to share your presence in your classes?
QUESTION 10: CAN YOU DESCRIBE A CONFLICT YOU HAD IN THE PAST, AND HOW IT WAS RESOLVED?
Why this is important:
Running a studio involves working with various personalities, as well as the ability to deal with personal and business-related conflicts effectively. You want to bring others on board who are also able to relate well to others. In their answer, you will discover how they communicate with others under stress. Were they able to get their ego out of the way to ensure the team's success? Did they try to have all of the answers themselves, or did they get help from others?
With a clear picture of how this person interacts with others in conflict, you will know if their attitude will support your team as a whole.
Related questions:
Are you comfortable approaching others when conflict arises?
How have you grown as an individual in light of conflicts in the past?
IT'S TIME TO ANSWER THEIR QUESTIONS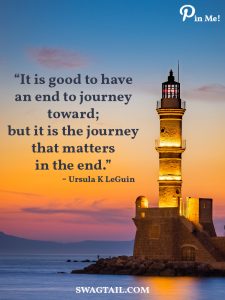 Once you have had the pleasure of listening to the answers of your prospective teachers, open the floor for them to ask questions of you and your studio. Answer to the best of your ability, and be honest. Just because you own the studio does not mean that you have all of the answers. However, having a clear intention for your studio and a willingness to focus on excellence will pave the way for lasting success. And, continuing to build your leadership qualities can become the glue by which a great team of yoga instructors can come together.
Note, that if the interviewee does not have questions for you, maybe you don't want them as part of your team. For bringing together a team of intelligent, cooperative, and dedicated teachers involves an ongoing conversation for growth.
Photo Credit: Frederik Holmgren
PUTTING IT TOGETHER
Once the interview is over, reflect on what you learned. Did the prospective teacher align with your vision of the studio? Did they display personal attributes that will grow your studio, such as:
A genuine passion for yoga?
A dedication to ongoing learning?
A strong foundation of teaching skills?
An ability to articulate their yoga philosophy?
A deeply-rooted personal practice?
A creative mind full of innovative ideas?
An ability to see projects through to completion?
A desire to do the right thing?
The capacity to genuinely connect with students?
And, the means to resolve conflict peacefully?
Enjoy being the leader of your team, and know that there are many qualified teachers out there just looking for a way to share their gifts. Use these questions, and your own intuition, to pick those fantastic teachers that will joyfully be part of your team and continue the success of your studio.