EXPAND YOUR YOGA BUSINESS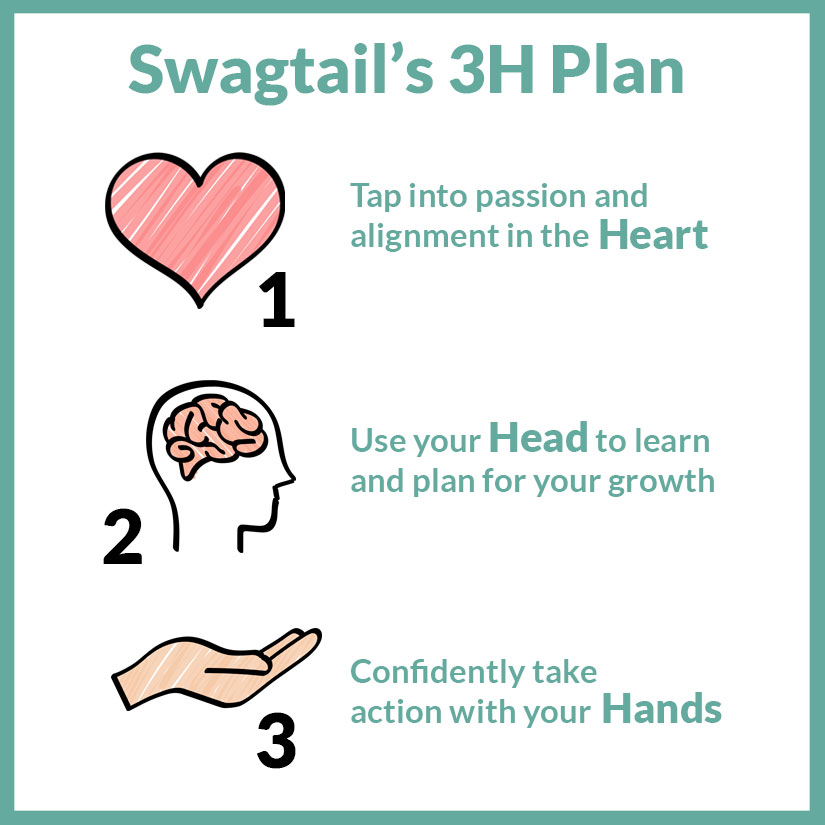 You now have many hours of teaching yoga under your belt and you're providing awesome yoga experiences for your students. The profits you see as a result continue to give you confidence you're on the right path. Yet, there might be a voice inside of you still longing for more freedom in your schedule. You might even want to work smarter–leveraging your time and energy and profits to increase the positive impact you have in the world.
That's where STEP 2 of the Swagtail 3H Plan comes into play.
STEP 2 = USE YOUR HEAD
It's time to couple your existing knowledge with new business tactics to create more efficient systems. This will involve new learning on your part. Yep, you'll use your head to maximize your profits, craft clear marketing messages, and tap more powerfully into the multi-billion dollar yoga industry today.
Enter the next phase of growth with your yoga business by using the resources below:
RESOURCES FOR SEASONED YOGA TEACHERS
There are 3 essential skill sets needed to build a strong yoga business from the ground-up. You have already fine-tuned your teaching skills. Now it's time to ramp up your leadership and dreaming capability.
The ultimate goal is to continually position yourself for success in the yoga industry. Adding to your business acumen does this.
Refining your niche can also do this. You do this by narrowcasting. This is about "delivering precise, targeted messages to a specific audience at a time of optimal effectiveness." (Todd Henry) Some examples of this include:
STEP 3: TAKE ACTION WITH YOUR HANDS
Your heart is clearly alight with passion. And your head is on board with new ideas. Now it's time to put them into action. It can be tempting to try too much too fast. Instead, focus on getting 1% better at a time. Create a structure to implement what you've learned. Cultivate an abundance mindset. And consider surrounding yourself with a team of like-minded professionals to keep you on track.
That's actually why I created the online courses below.