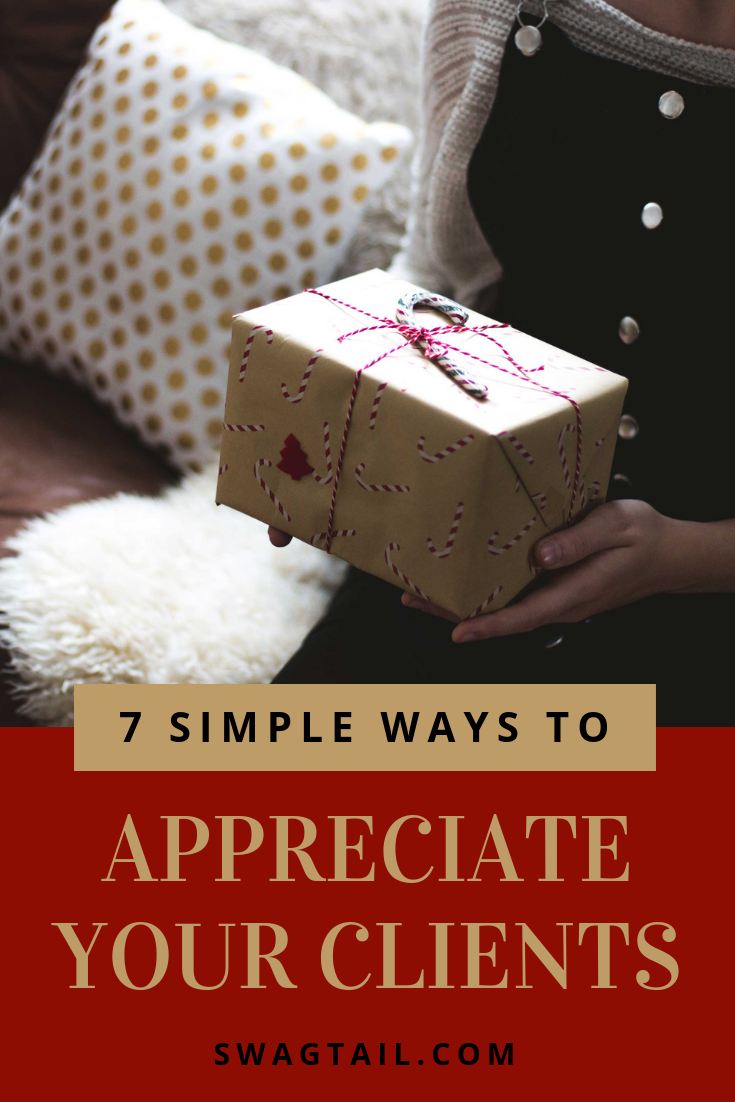 Every yoga professional is in the customer service business. While your amazing teaching style and compassionate heart reflect how much you appreciate your clients, there are simple actions you can take to solidify your gratitude in their mind. This not only builds trust in your relationships, but it keeps students coming back for more in an authentic way.
When I was visiting Minneapolis for the Thanksgiving holiday week, I arose early each morning to ensure I spent time on my mat. I took classes at four different studios, and each class started at 5:30 or 6 am. This normally would not be a big deal for me, since I'm often up by then anyway. Yet, it was dark and REALLY cold and each studio was about 15-25 minutes away by car.
The variety of customer service I experienced at each studio varied dramatically. Up Yoga, in particular, went above and beyond to make me feel welcome. The instructor doubled as receptionist and teacher, passing out paperwork to newbies and signing in regular attendees. Colin Kelly was buoyant. He was vibrant and genuinely happy to be there, to meet me, and to invite me into their space.
He knew I wasn't a local, but he made me feel like one. I was embraced warmly into the fold of their community, even if only for a brief visit. They were thankful for my presence and business. You, too, can say THANK YOU to your community on a regular basis. Below are seven great ways to do this starting now.
Photo Credit: Kira auf der Heide
WHY IS APPRECIATION SO IMPORTANT?
You likely got into the yoga business because you (1) love yoga, (2) appreciate how yoga transformed your life for the better, and (3) want to share that potential for change with others. Said another way, you've got a big heart.
When you appreciate your clients with words and actions, you reveal genuine care for them. You let them know they are more than a number on a spreadsheet or necessary component for your business growth. And, while running a yoga business does require consistent, paying customers, treating loyal clients with respect can have the following benefits:
Increased Market Value. Companies with satisfied clients get far better reviews and feedback.
Higher Profits. People buy from an emotional platform, and because you have taken the time to build trust with your clients, they will continue to buy your products and services over time.
Lower costs. Keeping existing customers happy can be six to seven times cheaper than acquiring new clients.
More quality-conscious customers. People who love you, and what you do, will pay more for your unique and valuable services.
Create a Strategy
The following ideas can become part of an ongoing Customer Appreciation Strategy. Essentially, the more you plan to acknowledge your clients on a regular basis, the greater the above benefits can enhance your business. Select the ways you will appreciate your clients, and how often you will be doing so. Then, share your ideas with your team. Update them about your customer service policies at staff meetings and get their ideas on how to better serve your community! A team effort can further amplify your good intentions to thank your students.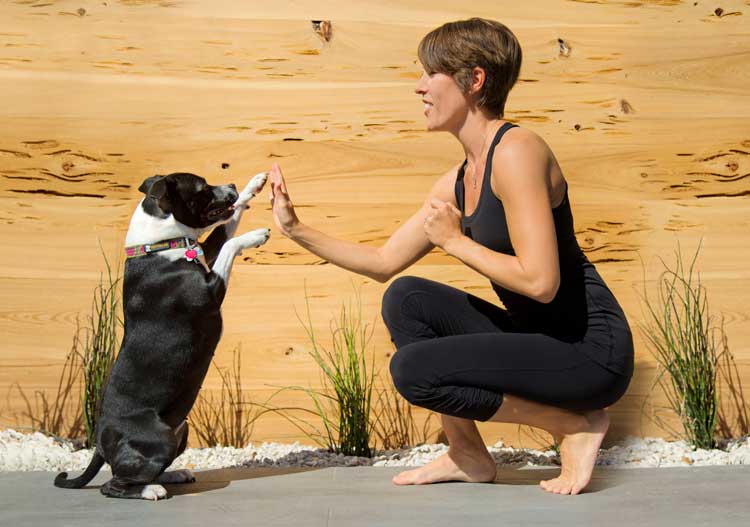 Photo Credit: Ember and Earth
(1) STREAMLINE THE EXPERIENCE
Customer service starts before you often come face to face with your students and clients. Anyone visiting your website or social media page starts to form an impression of you based on their online experience. Streamlining that interaction can be an immediate sign that you care about your community. Plus, you show you appreciate your clients by valuing their time and energy.
Simple ways to do this include:
Have a website design that is clean, organized, and attractive.
Keep things simple. Make it easy for students to learn about your studio and schedule their upcoming class or private session.
Automate billing and payments with systems like Zen Planner or MindBody.
Update your website often to make sure all links work correctly.
Highlight your teachers and staff in a harmonious way. Up Yoga in Minneapolis does this well, and makes you curious about meeting their various qualified teachers before arriving at the studio.
(2) THE SECOND FIRST IMPRESSION
While the common phrase proclaims "you'll never get a second chance to make a good first impression," you will likely have people arrive at your doorstep despite the efficiency of your online presence. Beginnings matter and you get a second chance to make a great first impression when meeting your clients in person.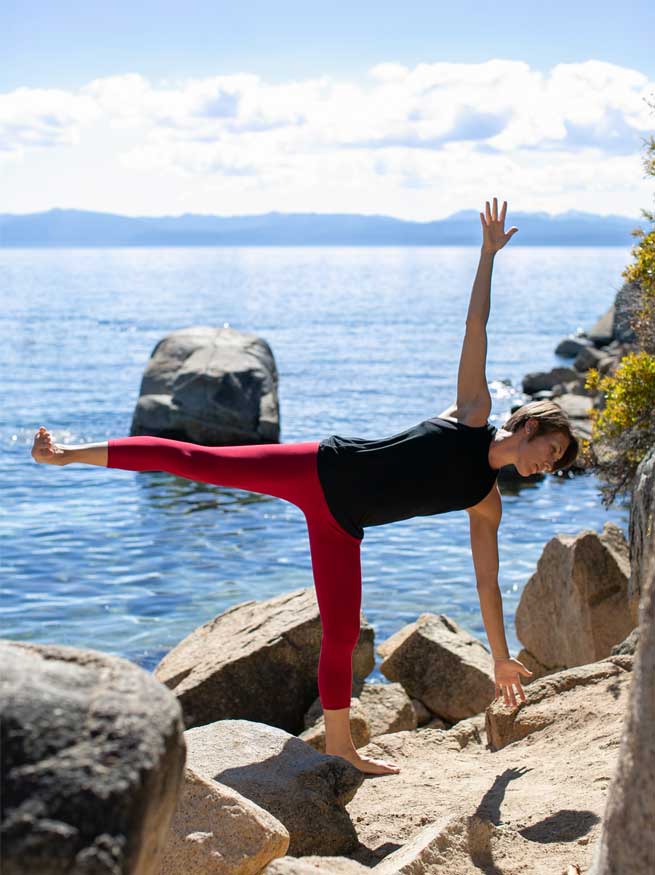 How often do you do the following in your yoga business:
Have a natural, smiling greeter when students arrive?
Say hello by name (or ask for one if you don't know it already)?
Consider how long it takes for students to check in? (Think the same level of efficiency as provided via the online experience, only done in person this time).
Calculate the time it takes for clients to purchase new products, classes, or retail items?
Allow for interactive time with teachers before or after class?
Side Note:
The way students feel as they end a yoga experience can be more influential than their first impression. You can consider some of the same questions above in the way you interact with students when they leave a class or session. Other questions to ask your clients might include:
What did you enjoy most about your experience?
Do you have any questions?
When does yoga tend to fit best in your schedule? or When do you think you'll be back for another class?
Ending with a verbal THANK YOU (especially if it includes their name in the salutation) also goes a long way as they walk out the door.
Photo Credit: Diane Nicole Photography
(3) OFFER A SURPRISE UPGRADE
I love surprises, and utilizing them in your business can be an instant way to delight your clients. One of the best surprises I received was prior to a Coldplay concert in Denver, Colorado. My sister and I were in the highest section possible, ready to use our binoculars to view the entire show. Yet, as we walked past the concession stands, a small group of venue staff approached us. They asked to see our tickets.
Then, out of nowhere, they switched our tickets with ones in the 8th row!!! Coldplay loves to have true fans up close and personal, and many times those loyal ones can't afford such dynamite seats! Needless to say, I'm a fan for life after that experience.
While you might not have to offer awesome concert seats to your loyal customers, consider what you could offer as a spontaneous upgrade. Perhaps it's a free unlimited month of yoga or branded studio t-shirt.
You can pick 5 customers at random, or make a list of your most devoted yogis and send the upgrade to them. In any case, I suggest sharing your surprise privately (like the Coldplay ticket example). Then enjoy the magic that unfolds in your unique moment of shared joy.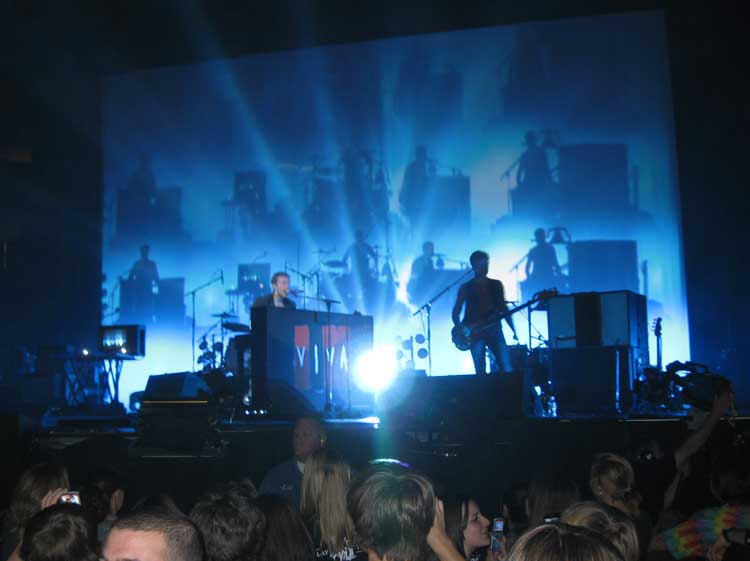 (4) SEND A HANDWRITTEN NOTE
In such a fast-paced, digital world, the art of sending a handwritten note often gets overlooked. Yet, this can be one of the most powerful ways to acknowledge your students. When you send a thank you card, you are taking your time and energy to share love. Plus, it's a surprise that arrives at their doorstep.
Order some custom cards on Shutterfly.com or postcards on Moo.com that include your logo and on-point branding. Then, schedule in some time after classes to sit down and write a few notes. Congratulate a student on record attendance or for a special event in their life. Maybe send some encouraging words to stick with the practice, for they've made tremendous progress.
If you run a studio, perhaps you stock cards and stamps at the front desk and encourage your teachers to do this as well. You might pay your teachers directly for this additional time at the studio, or offset the cost of an upcoming workshop to compensate them. This keeps them involved and an equal part of growing your studio. The bottom line is that you're a team and the more you communicate your intentions clearly with your entire staff, the better.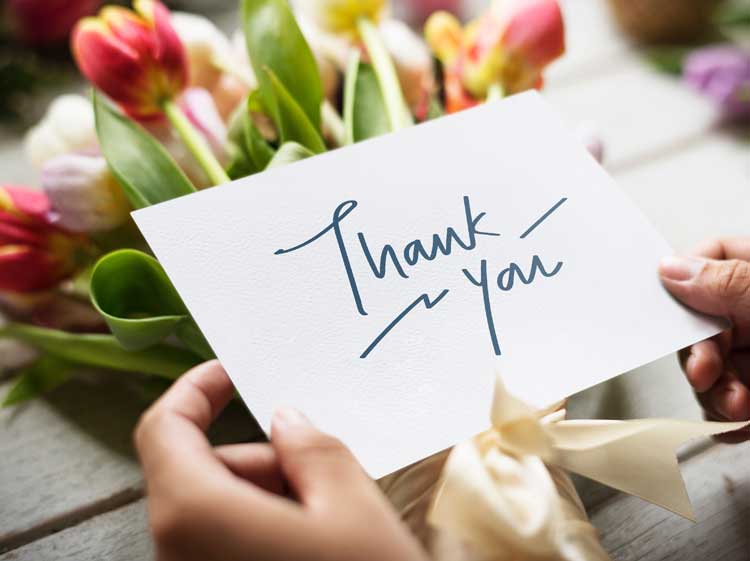 Photo Credit: Raw Pixel
(5) SHARE STORIES OF TRANSFORMATION
People have full lives with unique challenges and experiences. They make sacrifices to spend time and money at your business. Instead of just thanking them for that gift, share their story with your community. Tell how one single mom started her meditation practice at home with just five minutes a day and now completed a meditation weekend workshop. Or voice the triumph of a student who recently mastered an inversion for the first time.
These stories tell about the transformation experienced by others. The people being celebrated will appreciate you (although I highly suggest you ask them if you can share their story beforehand). Others in the community will also be uplifted by the success of others and believe that positive changes are in store for them by working with you as well.
Keep in mind that stories can be shared in your online newsletter, or even on a bulletin board in your studio (or BOTH!). This could manifest as a monthly spotlight to appreciate your clients, or a bi-weekly snippet to encourage communication and engagement of your entire community. Just make sure you create an avenue in which teachers and studio owners alike can share these stories within your business first.
(6) SPEND QUALITY TIME WITH YOUR STUDENTS
Gifts and cards can brighten the day of others, yet sometimes your time is more desired. You know how people clamor to talk with you after class or catch your insights about a personal problem beforehand. Show that you appreciate your clients by setting time aside out of your busy schedule to connect with your community on a deeper level.
Perhaps set aside a lunch once a month, and invite 7-10 individuals from your studio. Or, host an open Q&A at your studio one evening. When you hear about the lives of your students–what they do day-in and day-out when not on their mat, you'll be able to serve them much better as an instructor.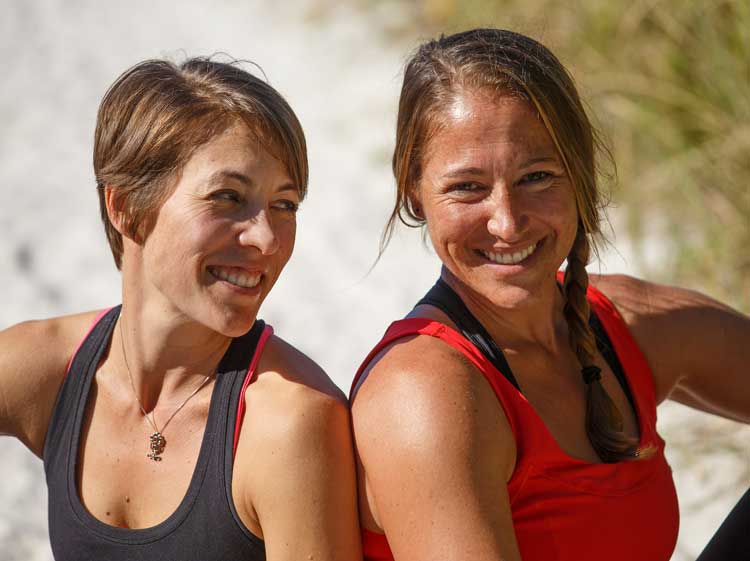 Photo Credit: Casey Brooke Photography
(7) IMPLEMENT CLIENT APPRECIATION DAY
In addition to keeping your current clients happy, it's equally valuable to grow your student base. Why not combine the two and schedule client appreciation days at the studio? Set a specific date on your calendar for existing customers to bring a new friend for free. Or, send out coupons that would allow them to do so for a limited amount of time. The latter option could prevent overcrowding at your studio as well.
If you have private clients, this offer could include them bringing 1, 2, or even 3 guests to their personalized session. This would allow timid students to also try yoga in the comforting presence of a friend and quiet space.
Options are endless. But allowing your clients to share their passion for yoga with those they love can benefit you all!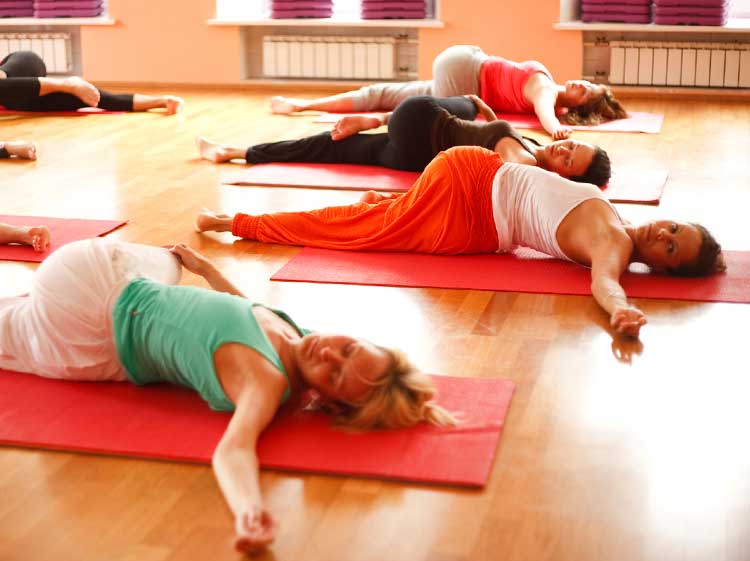 PUTTING IT TOGETHER
It's often said that "actions speak louder than words," and there are powerful ways your actions can reflect just how much you appreciate your clients. You might say thank you via a handwritten note or through a surprise upgrade for their loyalty. Or, you can have an efficient website and happy staff that exude your gratitude for others on a daily basis. No matter how you do it, just make sure your thankful heart is known by others–especially those valued customers that allow you to do what you love for an abundant living!