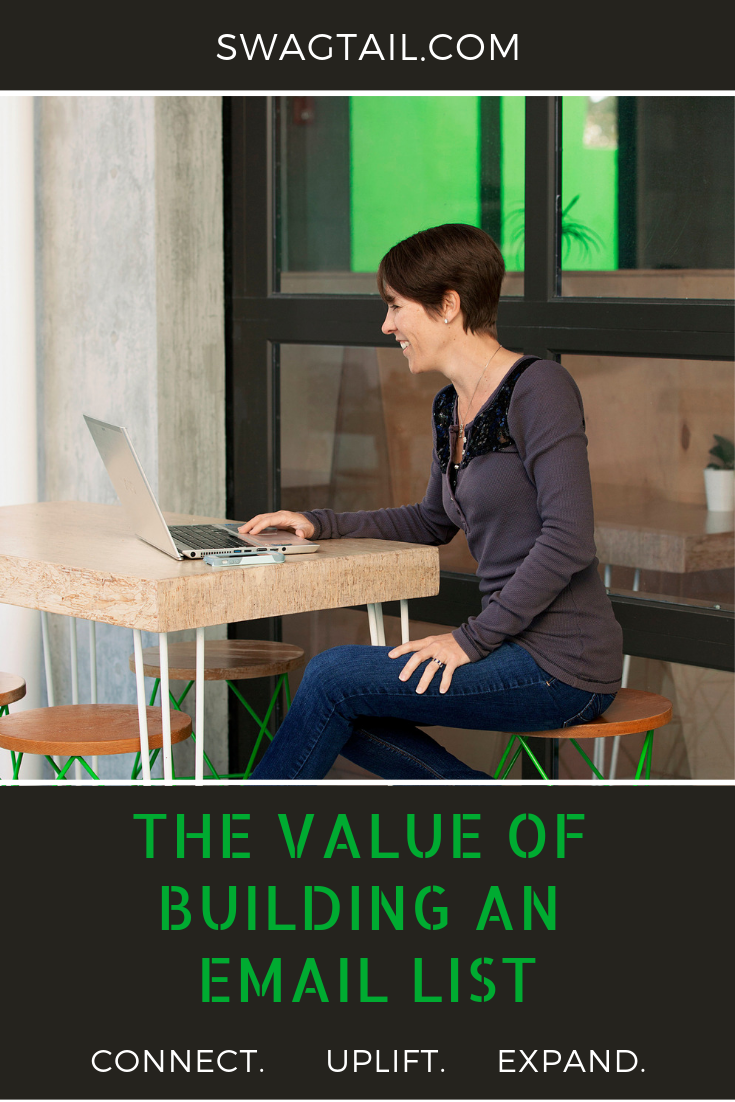 Do you want to increase your sales but not quite sure how? One of the biggest reasons yoga professionals miss the opportunity to increase their clientele is because they don't have a base from which to market their services. That's why building an email list is so important! But don't feel overwhelmed at this task! It's easier than you think, and this article will share simple ways you can get started now!
In 2010, I was thrilled that a publisher was going to back my book, It Just Makes Sense: 7 Principles for a Joyful and Stress-Free Life. Long title, I know. In hindsight, that would be another thing I would have changed before it went to print.
Anyway, the writing and producing of the book was the easy part. Then once we were ready to launch the book, I didn't have a marketing strategy in place. My email list was small, and our sales flatlined quickly. I was devastated! So much hard work with so little to show for it!
That might be how you feel with your yoga business. You have so much passion and talent you're ready to share with your community. Thankfully you can put some simple systems in place to provide immense value to potential and existing customers! And, you'll better serve your clients as you continue to build your email list over time!
Photo Credit: Ember and Earth Photography
WHAT IS AN EMAIL LIST?
An email list is a special collection of names and email addresses of people in your community. These individuals gave you permission to send them updates and promotions about your business.
Why would they give you such valuable information? Why would they trust you with this personal asset of theirs?
Because they are interested in what you have to offer. Many times, they will give you this information as a trade for something that will help them reach their goals. But, we'll discuss your options to do this later in this article.
THE VALUE OF WRITING
Before moving any further in this article, I'd like to make the point that gathering an email list has an unspoken agreement that you are actually going to write and send emails to this community.
If you instantly feel overwhelmed about the writing element or feel that you're not a great writer, don't worry! There are ways to get help in this area. You might have someone on your staff already who enjoys writing. Or, you could hire a virtual assistant or even do a trade with someone–writing copy in exchange for yoga classes. Here at Swagtail, we also work with yoga businesses to craft excellent copy for their website and emails.
In any case, you're not alone! The most important part is that you commit to a written email regimen as a yoga professional.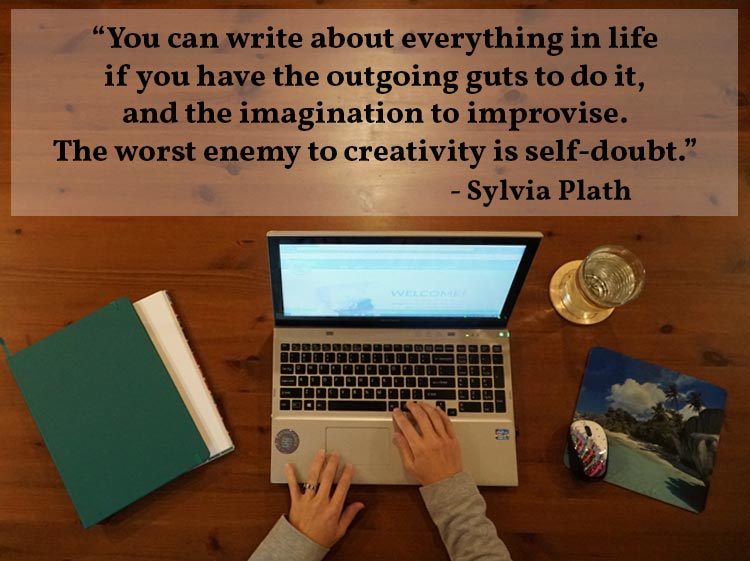 THE BENEFITS OF BUILDING AN EMAIL LIST
While the concept of building an email list may sound impersonal, it's really just the vehicle by which you are communicating with real humans. And, there are numerous benefits of doing so in your yoga business.
It provides an avenue for clear, personalized communication
When you scroll your Facebook or Instagram feed, you see pictures and content that is mostly generic. It's intended to reach your target audience, but each social media platform has its own algorithms that affect when and how people see your amazing content. And those algorithms change frequently.
Instead, you have control of how you communicate with your community when sending emails. When you send personalized messages, there is a high probability they will be seen and opened. Plus, your community can also respond to you directly via this private setting, which creates a stronger bond between you and them. This leads us to the second benefit:
It builds trust in a relationship
As we've talked about numerous times, building a yoga business is all about relationships. And building trust in a relationship takes time. When you have an email list, you can send them information that will help them with their practice. This could be articles or videos or even hot tips about your local community. Then, as you demonstrate consistency and provide value to potential customers, they are more likely to turn into paying customers. And, your existing customers can transform into raving, loyal fans who enthusiastically refer you to others.
It increases your impact
You have services and products that help solve people's problems. Your email list is a way to promote these to your community and thus increase the likelihood they'll utilize you as their guide. Not only will your clientele increase, but so will your profits. As your abundance increases, so does the positive impact you're able to provide to potential and existing students.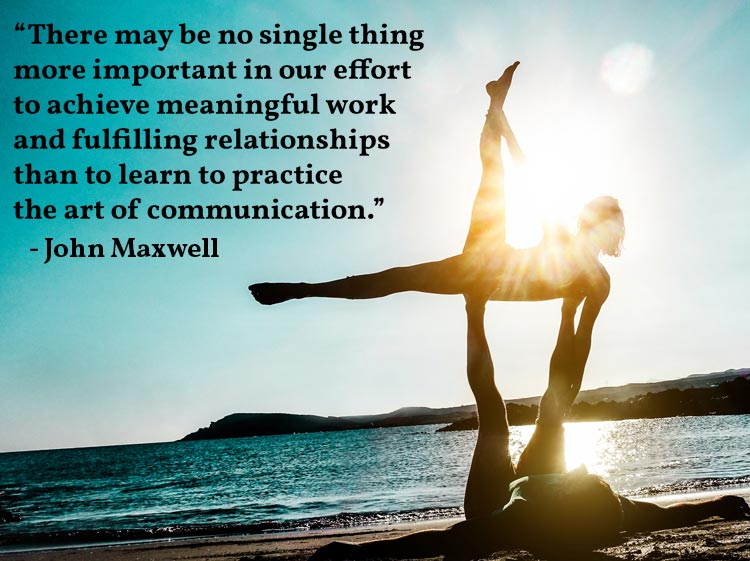 Photo Credit: Disobey Art
BUILD AN EMAIL LIST THE RIGHT WAY
A list of dedicated clients makes your email list very valuable, but it also ups the stakes for your level of responsibility with it. Here are some tips to build an email list with the same ethics and integrity that are at the heart of a yoga practice:
Get new Email Subscribers
When I look at most yoga websites, the only way they're building an email list is by people actually making a purchase. But what about those people who are interested in what you have to offer, but not ready to make the leap? You can capture their email address and build a relationship in the following ways:
1) Offer immense value to invite them into a conversation
The amount of value you provide to potential clients is the motivating factor for them to give you their email address. So, what can you give them for this exchange? Some ideas include a:
Free guide about the most important tips for a successful yoga practice.
Beginners guide for first-time yogis.
Series of short videos with each of your teachers so people can learn about your staff and style before visiting the studio
Local guide to the best vegan food in town, or even a
Buy one, get one free coupon to bring a friend to your first class
Be creative and authentic. Most importantly, offer something that will answer a burning question or solve a common problem for your ideal client.
2) Tell potential clients what to expect
In addition to giving potential and new clients great value, you will want to clearly define how you will communicate with them in the future. Essentially, at what frequency will you be in touch with them in the future and how will you be doing that?
Nurture your Existing List
Your students have a limited amount of time and attention each day. If they are going to give that to you, you want to make the most of it. Thus, you want to be purposeful in your ongoing communication. To do this:
1) Share useful content
Instead of always pitching upcoming workshops or yoga specials, give them valuable info to improve the quality of their lives. If you're not sure what content to send them, think about the 10 most common questions you get asked by students. Then, answer one in each of the upcoming emails you send.
2) Be consistent
Will you be sending weekly emails? Do you want to deliver a monthly newsletter? Again, if you have relevant, high-quality information to share, it will take some time to write these emails. So decide how often you want to communicate with your community and stick with that schedule.
3) Don't over-communicate
While you want your community to know you're still there for them, don't bombard them with emails. They will become accustomed to your consistent schedule. And if you don't abuse that, they won't mind additional emails that announce last minute schedule changes or special promotions.
4) Appreciate your clients often
Keeping the customers you have is far less expensive than attracting new ones. Thus it's really important to appreciate your clients often. Send them goodies in their emails once in a while, like a free class pass for a friend or even a space to an upcoming workshop. This will leave no doubt in their mind that you appreciate and value their business.
Photo Credit: Diane Nicole Photography
SIMPLIFY THE PROCESS
It's true that building an email list takes work. But much of this effort takes place at the beginning of the process. Then, there are ways you can automate your emails to help you stay in touch with far less time and energy.
For example, if someone opts-in to your free guide for new yogis on your website, an email will automatically be sent to them that includes your digital PDF. That same automation can follow up with them over the next week, and invite them to your studio. It can also offer first time incentives, or simply more information about resources and events for new yogis. In addition, they could be automatically merged with your existing community to make sure they receive your weekly or monthly updates.
There are resources like DRIP, MailChimp, AWeber, and Infusionsoft that allow you to collect and send these emails with ease. But more about those options in another article.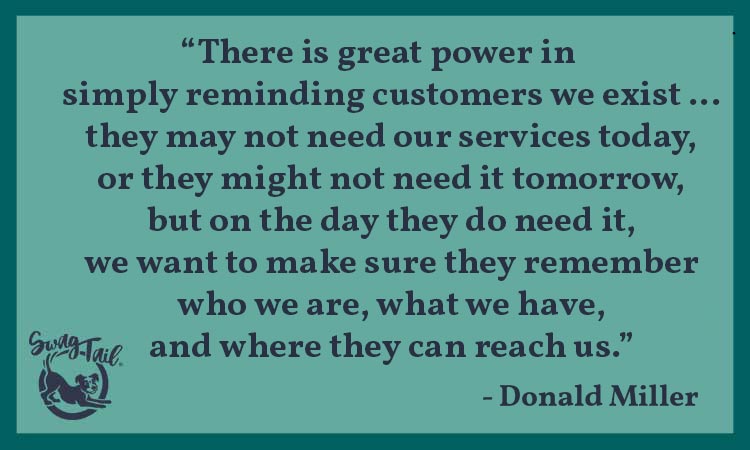 PUTTING IT TOGETHER
For now, I want you to remember these three things when building your email list:
You live and work in a digital world. When you create systems to help you connect with people online, you can grow your physical business in amazing ways.
Treat others in the online space with the same respect and integrity you would when face-to-face.
Everyone's time and energy is precious, and keeping this in mind with the content you share and the frequency of your emails can further build the bond of trust with your community.
This entire process is easier than you think with the amazing technological advances of today. If the writing element is holding you back, get help! There are lots of great resources to help you get your point across in an authentic way. Then, as you put in the effort to connect in meaningful ways with your community via email, you can significantly grow your yoga business.