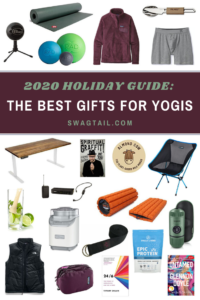 Our 2020 holiday gift guide is here to help you find the best gifts for yogis in your life. You'll find our favorite clothing and gear to enhance your practice. Plus you'll discover ways to spark inspiration in other areas of your life, too. Whether you're a yogi who's obsessed with food or books or spending time in nature, we checked off every box to make sure there's something for everyone. The best part is that all of these items can be found online–giving you more time to spend with those very loved ones this holiday season.
Many of these items are found in my own closet or yoga room. Others are stored in our Sprinter van, which is always packed and ready for an adventure. Other recommendations below have come from various yogis within our Swagtail community.
Got suggestions of your own? Do you have products you make or sell?
Please contact us directly. We love passing on great ideas that boost all aspects of your well-being and create stronger bonds between us.
Photo Credit: Mama Mia
GIFTS FOR FEMALE YOGIS
Here are the best gift ideas for female yogis who love to spend time on the mat, improving themselves breath by breath, and who care about style and comfort in the process.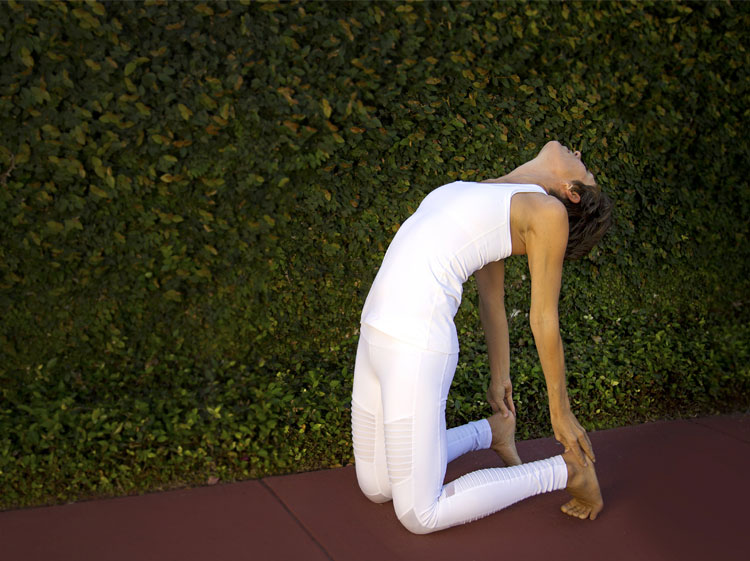 Alo Moto Leggings
The Alo Moto leggings are a timeless piece to add to your yoga collection. The high waist gives you stability on the mat and keeps you comfortable pose to pose. The elegant stitching is stylish and the fabric is moisture-wicking, which makes the transition easy from your house to the studio. And the material is thick and well-made. Even the white pair I have (pictured above) keeps me well-covered in my practice. Although I dare you to pick just one color–there are so many fun ones to choose from!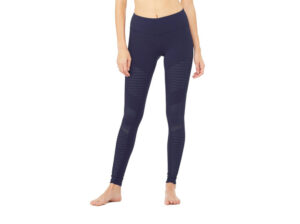 Check Price:  Amazon / Backcountry
Vuori Jogger
I first came across the Vuori brand while on a yoga weekend getaway in South Lake Tahoe. I instantly fell in love with the soft and stretchy material. Once I found out that REI carried this up-and-coming brand, I was thrilled! These pants have a slim, relaxed fit. The fabric stretches to meet your every need on the yoga mat and they're perfect for the slower yin and restorative styles of yoga. If you work from home, these pants can also keep you comfortable all day long. Better still, they come in a variety of colors to suit your fancy.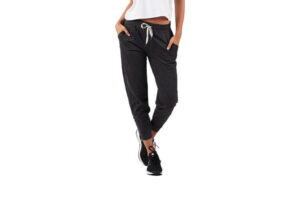 Women's Re-Tool Snap-T® Fleece Pullover
This is a cozy and chic cover-up for getting to the studio in cold weather. It's also a wonderful way to bundle for those stillness based practices or just hanging around the house with your family. It is made with Polartec Thermal Pro polyester fleece and environmentally friendly. The fit is stylish and there's even a kangaroo pocket to keep your hands warm on those chilly mornings. Patagonia also stands by its product, making any repairs as needed on your gear. I love this fleece so much that I have a few colors hanging in my closet currently.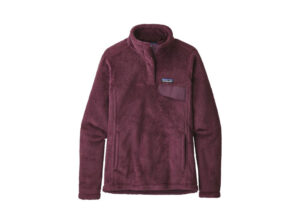 Check Price:  REI / Backcountry
Spiritual Gangster Hoodie
Spiritual Gangster has long been one of my favorite yoga brands. This Om Namaste Old School Pullover is just another reason why this is true. First, the message is spot on! In a time when it's easy to misunderstand and disconnect from those with differing viewpoints, this hoodie reminds you that we're all alike at our core. Next, the classic and cozy fit is perfect for lounging around the house or studio. Think of it as an extension of your skin. I dare you to take it off!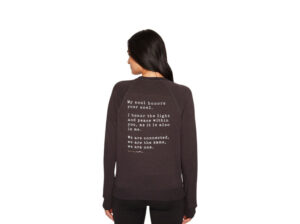 Check Price:  Spiritual Gangster
Kira Grace Goddess Lux One Shoulder Tank
The goddess one shoulder Lux is not only stylish, but you feel so sexy when you practice. The over-the-shoulder strap is thick and supportive. The rushing on the sides makes this extra-feminine and the extended length at the bottom of the top prevents you from having to adjust your top throughout practice. Did I also mention the fabric is soft and stretchy, too? This tank is another timeless piece to work into your yoga wardrobe (or keep handy for those summer outings where style and comfort are a high priority).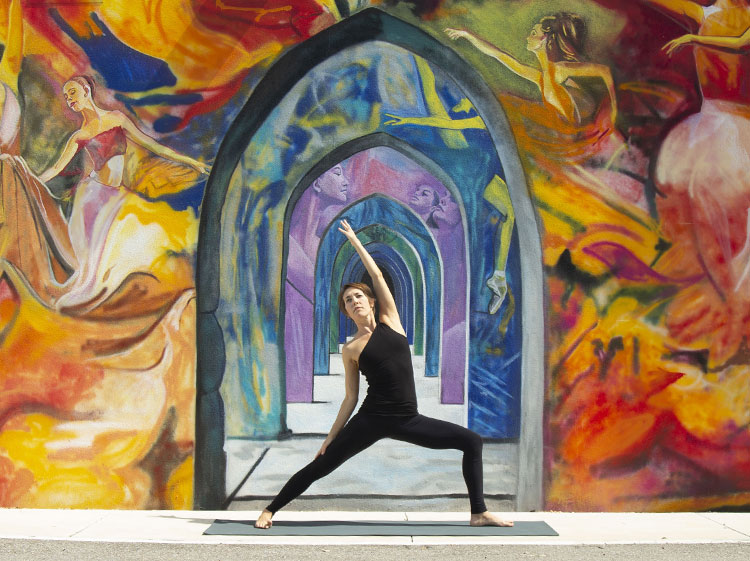 Check Price:  Kira Grace
RAD Rounds Myofascial Release Balls
Whether you use this as a stocking stuffer or stand alone present, this is the perfect gift for yogis who want to reduce tension in their lives. These dense and colorful MFR balls reduce inflammation, alleviate strain on soft tissue trigger points, and increase mobility (among a long list of other benefits. They're a great item to keep around for your home yoga practice. They're also small enough to travel with, too. Want to learn more about fascia? Check out this article.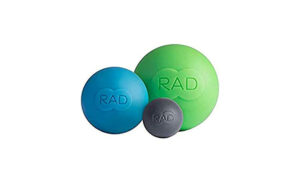 Check Price:  Amazon
GIFTS FOR MALE YOGIS
There are more and more men practicing yoga every day. And while they might not go out and buy a yoga gift for themselves, it doesn't mean that you can't give them a little extra TLC this holiday season. Here are some of our favorite gifts for the male yogis in your life.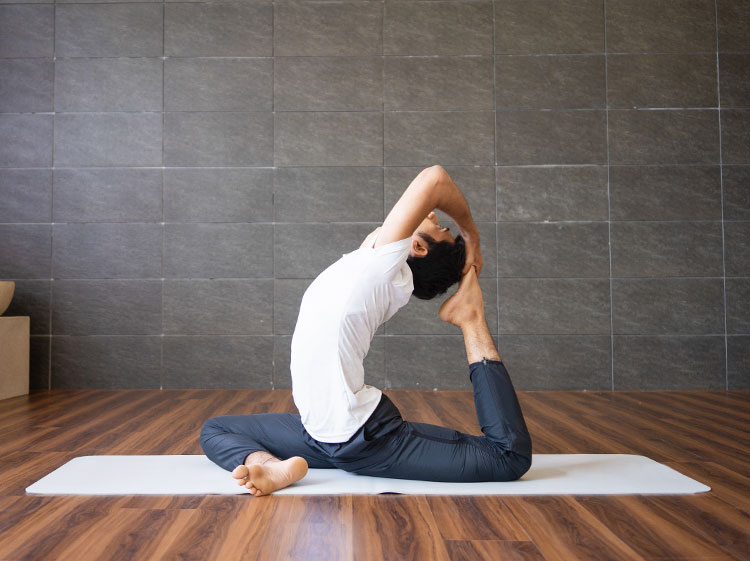 BrazynLife Bravo Foam Roller
This is one of the best gifts for yogis all-around, yet this tick and durable myofascial release roller is especially great for men. It's made of dense foam that feels sturdy. At the same time it's got a hollow core and it's collapsible. This makes it very versatile for a home practice or convenient partner on your trips to the gym. Got someone who's ready to roll through those tight muscles, knots, and kinks that build up as a result everyday life? If so, this gift will provide physical freedom in spades. Increased flexibility, improved balance, and more mobility are extra perks that come with this amazing gift!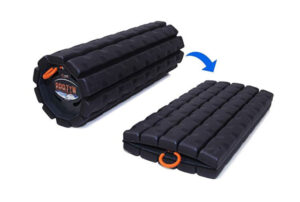 Check Price:  Amazon
Always in Motion Underwear
Lululemon has a longstanding history of making excellent yoga products and the Always in Motion underwear live up to this reputation. They're super soft, quick drying, and the four-way stretch keeps all the necessary parts in the proper place while practicing. The breathability and sweat-wicking material of these boxers make them top notch as well. All of the male yogis I know swear by these, and you just might be the next convert to the club.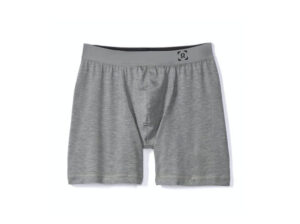 Check Price:  Lululemon
North Face Junction Insulated Vest
When Steve and I travel around the country, this vest is always packed and ready for use. It's a lightweight layer that's easy to transport. It's also extremely durable, with a water-repellent finish that's perfect for layering on cold, wet days. Whether you're traveling to the studio, running errands around town, or hiking in the outdoors, this Junction Insulation vest is the perfect choice.

Check Price:  Amazon / North Face
10′ Long Yoga Strap
Props provide great support to a yoga practice. For the tall male, these extra long straps are great to have on hand. They're 10-ft-long and durable, with an adjustable D-ring to help you into any pose you need. Plus these straps are 100% cotton. This means you can wash them over and over again to get rid of any sweat or stink from your time on the mat. Whether you stand more than six feet tall, or you teach yogis who do, these straps are a great gift this holiday season.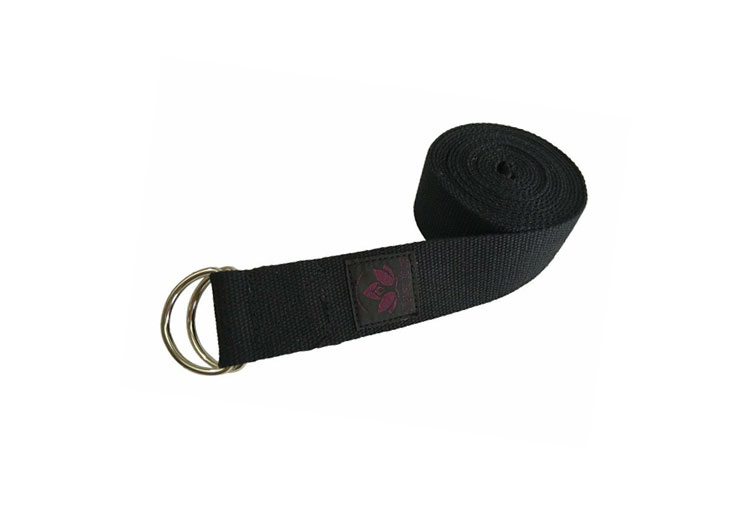 Check Price:  Clever Yoga / Maduka Yoga
Manduka Pro Yoga Mat
You want to have freedom to move on your yoga mat. The Manduka Pro at 71 inches long gives you the extra space you need to do just that. It's thick and durable and ready for your regular use. This is a mat that is perfect for male yogis, yet I even love the added room for myself as a female yoga teacher, too. What I love most is that it has a sustainable engineering that ensures the high quality material doesn't peel or flake or fade with your extensive use. It's also 100% latex free. So it's good for the environment. And did I mention there are lots of colors to boot?!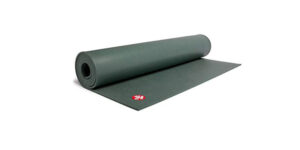 Check Price:  Amazon
GIFTS FOR OUTDOOR-LOVIN' YOGIS
Do you know any yogis who like to spend their time in the great outdoors when not on their yoga mat? These are the perfect gifts for yogis who do!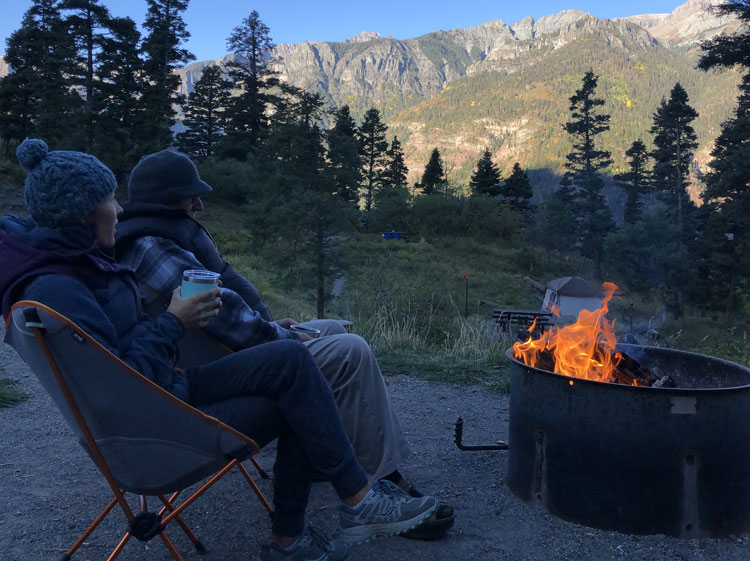 Helinox Chair One
The Helinox Chair One is our go-to camping chair. They're comfortable. They pack up into a super small case that's easy to transport in a car, van, or backpack. This is due to their lightweight and durable design. Better still, these chairs can be set up and taken down in the blink of an eye! We purchased ours at a small outdoor shop in Eastern Washington last summer and can't imagine life without them. Yet you can get yours online no matter where you live (and you can do so in way more color and pattern options t..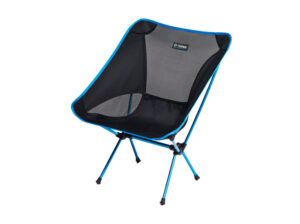 Check Price:  Amazon / Backcountry / REI
Primus Campfire Cutlery
The Primus campfire cutlery set is our go-to when camping. The stainless steel is durable, corrosion-resistant, and easy to clean. The trio packs tight into the leather sleeve, making the set super travel friendly. You can use for a picnic at the beach or stash in your pack for a long hike. Or you can stick a set in the glove box of your car for any on-the-go meals.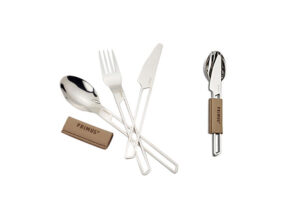 Check Price:  Amazon / Backcountry
Onyx Belt Pack Inflatable PFD
This recommendation is for yogis that like to get on the water. The Onyx Belt Pack manual inflatable life jacket is small, coast guard approved, and easy to take with you on the water. The low-profile design lets you move with ease. This is true whether you're doing SUP yoga, or just paddling around on your board or in a kayak.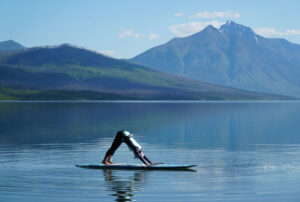 Check Price:  Amazon
Patagonia Black Hole Cube Organizers
For those of you that don't know me well, I'm obsessed with organization. This is because organization is essential to run a yoga business, and it's a skill that keeps you moving efficiently and creatively throughout your day. I use these Patagonia cubes in our van and boat. I also have one in my backpack in preparation for yoga photoshoots. These Patagonia cubes come in numerous sizes and numerous colors. Plus they have a thick exterior and mesh-lined dividers inside to make gear storage easy.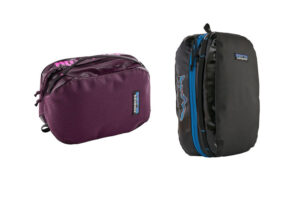 Check Price:  Backcountry  /  Patagonia
Moonshade Awning
The Moonshade awning is an addition to our van that we absolutely love so much, mainly because it's versatile. You can attach it to your van, to a car, to a tree. It fits on nearly any vehicle. It does well in windy conditions and can keep you dry in light rain. It's the perfect gift for yogis who love the outdoors, but who don't necessarily want all the sun that accompanies it too. The best part is it packs down quickly and consistently–no dramatic wrestling match like with so many pop-up tents on the market today.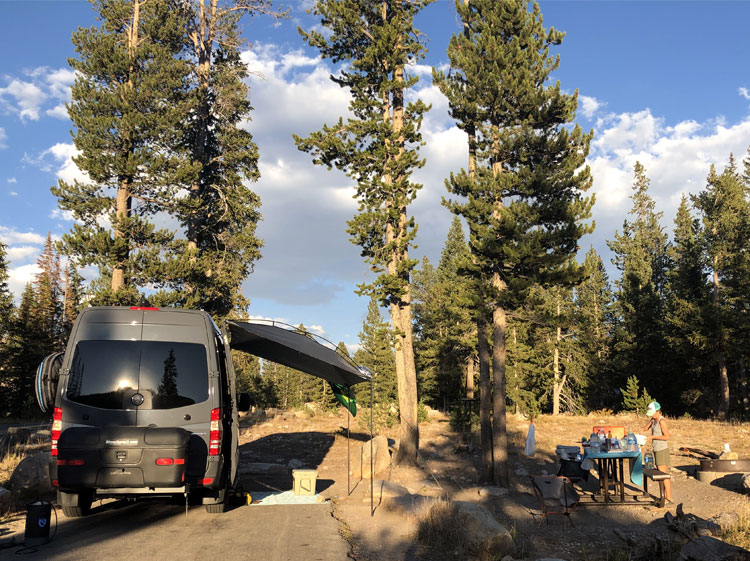 Check Price:  Moonshade
GIFTS FOR FOOD-LOVIN' YOGIS
Then we have our gifts for food loving yogis. You got to fuel yourself well after a long practice and the time in between your sessions, that's where some of these wonderful tools and foodie items can speak to that food love and Yogi in your life.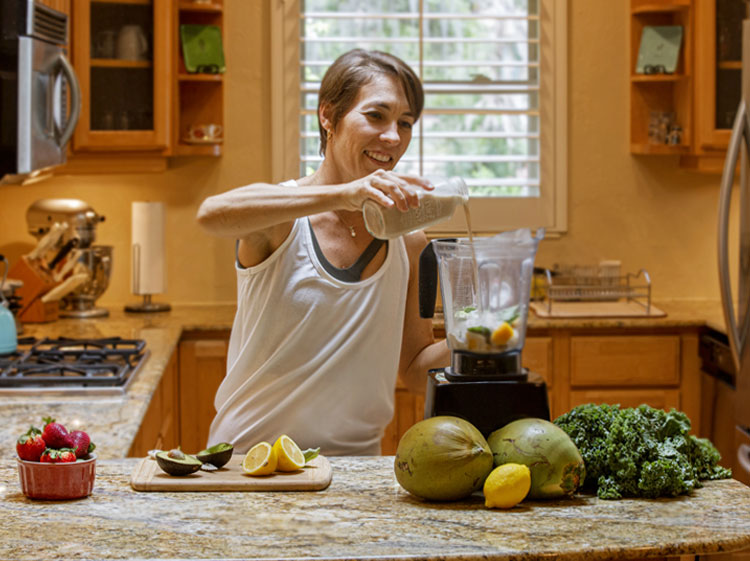 Almond Cow Nut Milk Maker
The almond cow nut milk maker Is a recent find for me. And boy am I sure glad I added this gadget to my kitchen. The time and energy it takes to make homemade batches of nut milk has been reduced dramatically. Plus there's no messy clean up that often accompanies the use of a nut milk bag. What I love most is that you can adjust the contents in any configuration (nuts, oats, spices) and craft delicious nut milks to please your palate. And you get to enjoy your creation free of additives and preservatives that come in store-bought equivalents.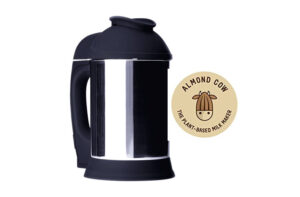 Check Price: Almond Cow
Sprout Living Protein Powder
Okay. It's official. I am obsessed with Sprout Living Protein Powder right now. I have four different bags in my cupboard as we speak–Vanilla Lucuma, Pumpkin, Green Kingdom, and Pro Collagen. Each serving offers high protein content from plant-based sources. And the variety of flavors help you boost the ongoing flavor in your smoothies. Yet they're also delicious enough to enjoy with just water or juice. This is the best gift for yogis who follow a vegan or vegetarian diet (although I bet any of your loved ones would get hooked instantly, too)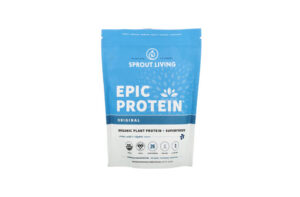 Check Price:  Amazon
Nanopresso
I almost categorized this treasure as a gift for yogis who love the outdoors, since this Nanopresso is an ideal companion on a camping trip. However it's a kitchen gadget that you could use if counter space is a concern or you just want to have an easy way to make an espresso on the fly at home. The Nanopresso creates a creamy espresso in a matter of minutes. It utilizes a hand-pump so no electricity is needed and it conveniently fits into a case that would hold your sunglasses. Hint: You can also get the Barista Kit and be ready to pull espresso shots for the entire family with ease.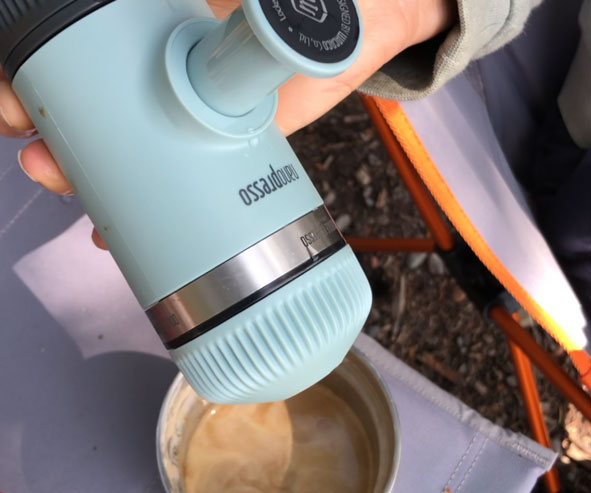 Check Price:  Amazon
Bamboo Muddler
I went through a longstanding phase of making craft cocktails. This made a muddler an essential in our kitchen. Yet for years now, I've switched to the art of mocktail creation. In this venture, a muddler is just as ideal. With this wooden muddler, you can crush berries and herbs to elevate the flavor of your favorite drink. It's also made of 100% bamboo (which means it's environmentally friendly, too)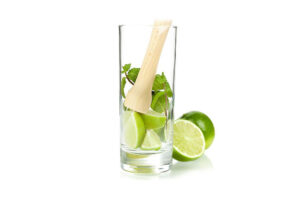 Check Price:  Amazon
Cuisinart ICE-60W Cool Creations Ice Cream Maker
The holidays are just around the corner and who doesn't love a big scoop of vanilla ice cream with their pumpkin or apple pie? I definitely do, but always hate the gut-wrenching aftermath from a dairy indulgence. That's why I use this Cuisinart ice cream maker to create some fantastic frozen treats of my own. The machine has a 2-quart capacity and an easy pour-in spout. Perhaps the best part is the easy clean up process once you're done!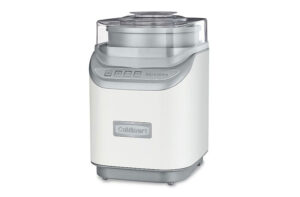 Check Price:  Amazon
GIFTS FOR VIRTUAL-TEACHIN' YOGIS
Teaching yoga virtually has become a necessity in 2020, and it's a technique that will likely stick around for years to come. The gifts for yogis in this section will help them show up like a pro when teaching remotely.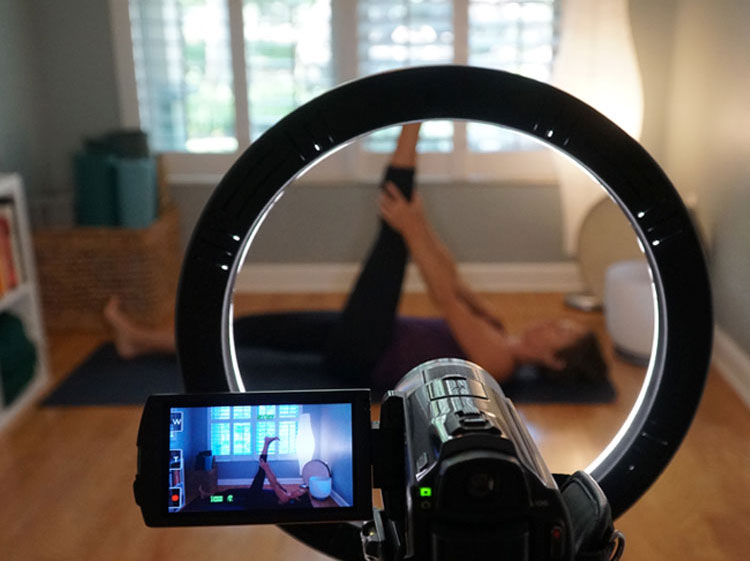 Light Ring
Natural light is best when teaching yoga virtually. Yet, that might not be available in the space where you're currently teaching. That's why the ring light is one of the best ways to add more light in your room. It's easy to set up and easy to store away when not in use. Plus the light itself has various temperature settings and brightness options.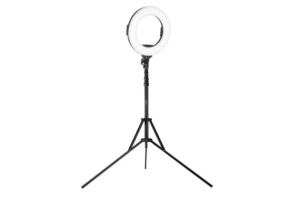 Check Price:  Amazon
Shure Wireless Microphone System
While it's important to have crisp footage (especially in a HD world), fuzzy audio is far worse than grainy pictures. You definitely want to avoid static or any echoing sounds in your footage. That's why I suggest using a microphone or headset that pairs with your camera. I use the Shure Wireless system that comes with a bodypack and wireless microphone. The sturdy fit and great sound quality make it easy to move around on your mat while teaching.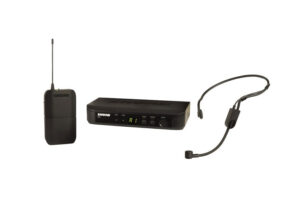 Check Price:  Amazon  /  Guitar Center
Uplift Desk
Do you know a yogi who works from home? Do they fidget and like to move around quite a bit? If so, the Uplift desk is the perfect place to get work done while in a comfortable position. The simple design doesn't crowd your space. Plus the frame lifts and lowers to the height you want most. This means you can sit or stand or lean or balance all while working away on your computer. There are numerous designs to choose from. Plus Uplift offers plenty of extra gadgets, like wire-management systems to keep pesky cords at bay and ergonomic chairs to encourage great posture throughout the day.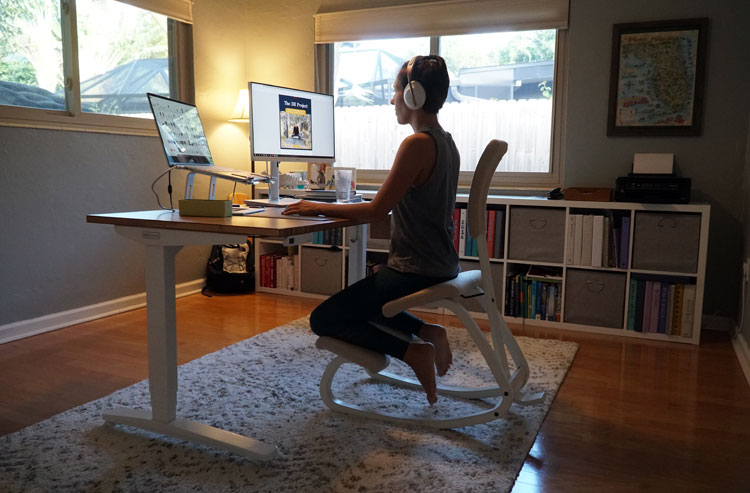 Check Price: Uplift Desks
Blue Snowball iCE USB Mic
If you provide guided meditations for your students, or pair audio recordings with sessions you filmed previously, you want the sound to be crisp and clear. The Snowball microphone provides this high level of output at an affordable price. It connects to your computer simply via USB port without the need of any software. And it's small–which means it doesn't take up much space in your home office. Plenty of perks that make this the perfect gift for yogis teaching out of the studio.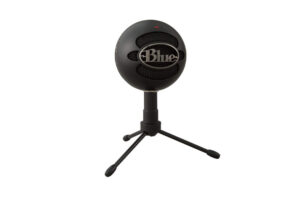 GIFTS FOR BOOK-OBSESSED YOGIS
Books are a wonderful way to explore the world, challenge your ideas, and inspire new actions for your future. Here are great books you can give your reading-obsessed yogi. Hint: Most also come in audible form so you can glean the same pearls of wisdom just by listening!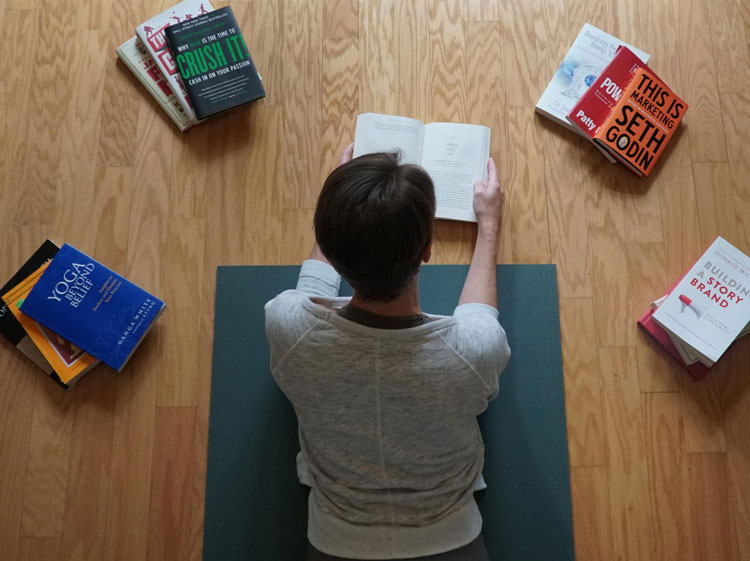 Untamed
In this fast-paced read, Glennon Doyle paints an empowering picture of what it's like to be a woman today. Think lots of short stories that hook you in and provide a heart-warming message. And all of this is done in a personable, humorous way. I couldn't put it down. In fact, I finished the book cover-to-cover in 3 days. The best part is the book reminds you of the basic human threads that weave through us all.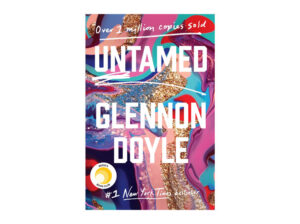 Check Price:  Amazon
Spiritual Graffiti
Before he was one of the most well-known yoga teachers in North America and an international hip-hop artist, MC YOGI was a juvenile delinquent who was kicked out of three schools, sent to live at a group home for at-risk youth, arrested for vandalism, and caught up in a world of drugs and chaos. This autobiography details his amazing transformation–and speaks directly to the hope yoga can offer for a better future to everyone.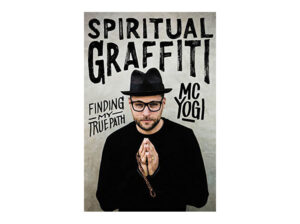 Check Price:  Amazon
24/6
Do you wish you had more time to do what you love, think deeply, and focus on the people and things that matter most? Author Tiffany Shlain figured out how to do this by giving up screens one day each week. Yes, this means all screens–TV, cell phones, and computers. Just by shifting these habits in herself and in her family, she's gained more time, productivity, connection, and presence. I've also found this true in my life after implementing a screen-free day. And I know you can, too!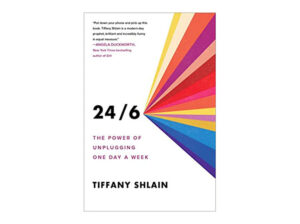 Check Price:  Amazon
Finding More on the Mat
Michelle Berman Marchildon is half stand-up comic and half yoga guru in this page-turning book. You get a very personal look into the challenges she faced in life, and how the many lessons from those experiences were revealed on the yoga mat. Want inspiration to start yoga at an older age? This book is for you. Looking to share yoga class themes in a realistic way? This book is for you. Simply want to be inspired by the outcomes yoga can offer in your life? This book is definitely for you!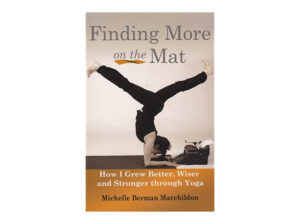 Check Price:  Amazon
Optimal Health for a Vibrant Life
This timeless book by Tiffany Cruikshank is a practical guide to detox the body and mind. In fact, this 30-day program can be repeated annually, or as needed, to stay in top shape as a yogi. There are daily tips for eating and movement in this book. Plus you'll enjoy fantastic recipes step-by-step instructions for numerous wellness practices off the yoga mat.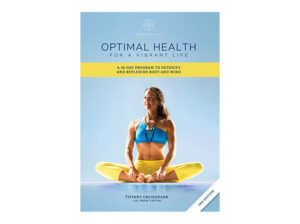 Check Price:  Amazon
PUTTING IT TOGETHER
Meaningful connection with family and friends is the best gift of all each holiday season. Should you want to add an extra special something to demonstrate your love, these gifts for yogis help you do just that. The best part is that their physical, emotional and mental well-being can all increase simply by receiving any one of these items.
Please note:
Some of the links in this post are affiliate links which means if you make a purchase, Swagtail receives a small compensation at no added cost to you. Any purchases you make help keep this blog going and our content free. We truly appreciate your support! Thank you.